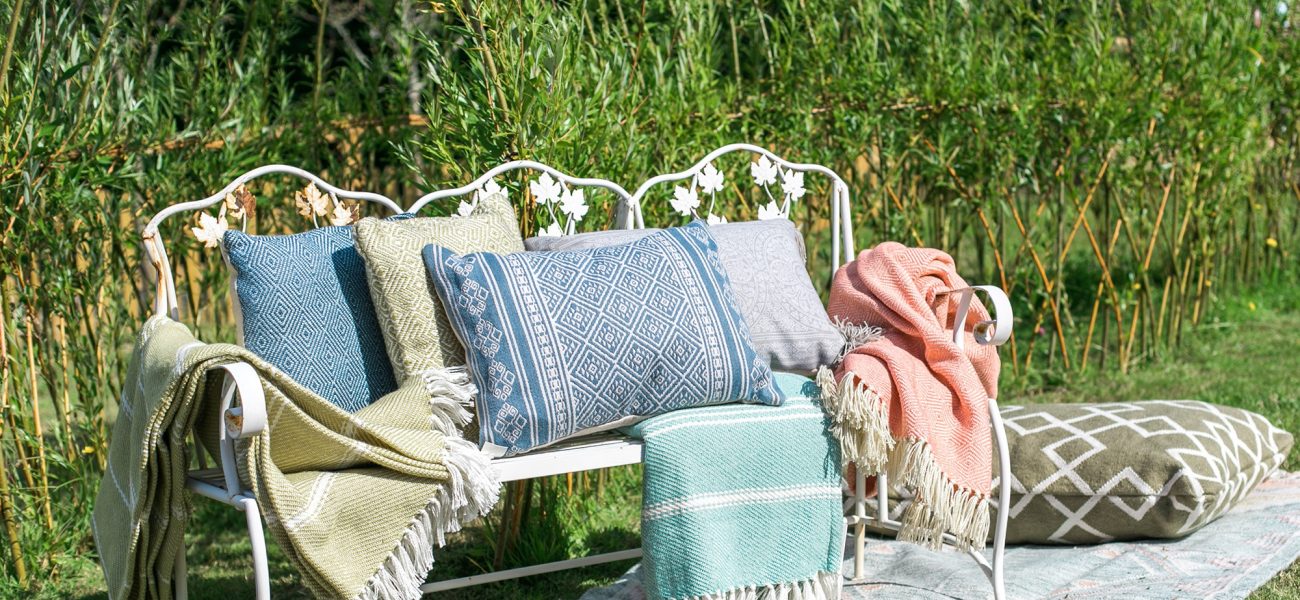 Weaver Green
Great textiles that don't cost the earth! Have you seen the beautiful range of super-soft home furnishings in our shop? Learn more about where we source them from.
With over eight years of development to turn waste single-use bottles into a soft, wool-like yarn, Weaver Green gives used plastic a new lease of life. The team designs and makes textiles that we'd like to have in our homes, while tackling a small part of the plastic waste mountain in a creative and useful way.
We've worked with Weaver Green for over two years at our nursery, and our customers love the beautiful rugs, cushions and bags that the company supplies to us.
All of their rugs and textiles are hand loomed by artisans and finished in their rug rooms in Devon. They use non-toxic dyes as a part of the process, and they've developed a yarn to feature long textile strands that are more resistant to shedding and creating microfibres.

Weaver Green's range of recycled rugs and textiles feel just like wool or jute, and are machine washable at 30c. They're perfect if you suffer with dust mite allergies or asthma, and are great for pet owners.

Come and visit us here at our nursery, and take a look at the new colours and designs that we now have available in the shop for the spring/summer.

You can find more information about Weaver Green on their website.