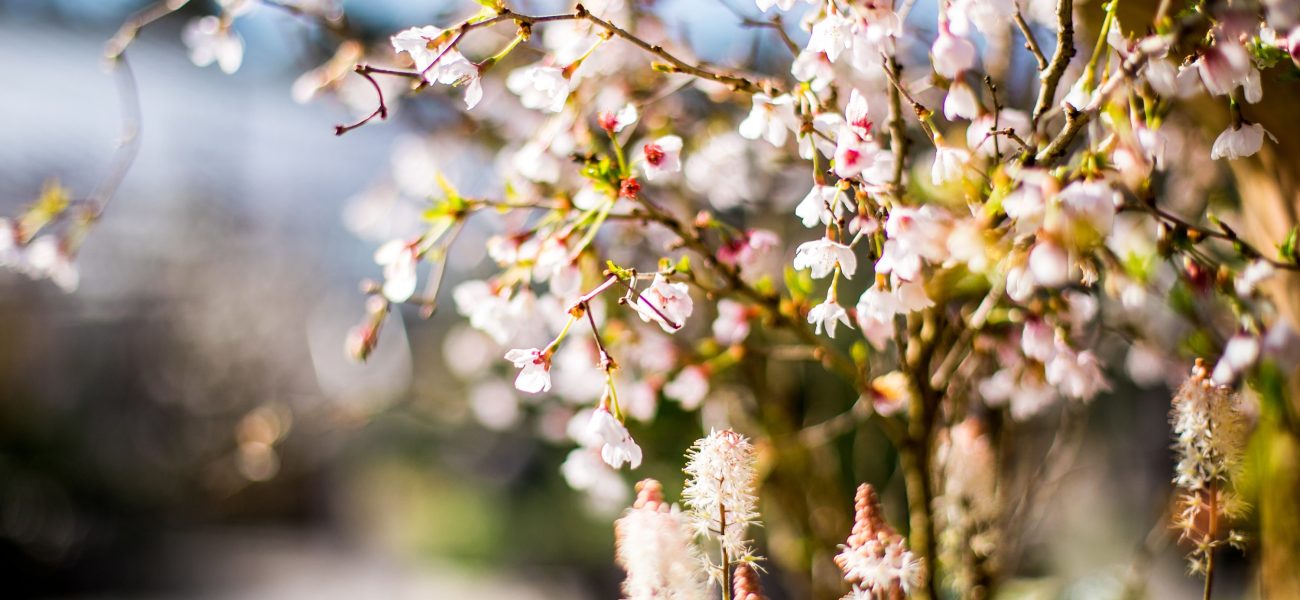 Privacy Policy
We collect and process personal data relating to our customers, members and visitors.
To manage the loyalty card scheme operated by the Duchy of Cornwall Nursery we collect and process personal data relating to scheme members. We are committed to being transparent about how we collect and use that data in order to meet data protection obligations.
What information do we collect?
We collect and process a range of information about you. This includes:
When you register for the loyalty card scheme and/or email newsletter you may provide us with:
Your name
Postal address
Email address
Contact telephone number (mobile or landline)
When you use your loyalty card to shop with us we may collect:
Transaction information including the in-store purchases you earn reward points for.
When you contact us or we contact you or you take part in promotions, competitions, surveys or questionnaires about our Services, we may collect:
Personal data you provide about yourself anytime you contact us about our Services (for example, your name and contact details), including by phone, email or post or when you speak with us through social media
Details of the emails and other digital communications we send to you that you open, including any links in them that you click on
Your feedback and contributions to customer surveys and questionnaires.
When you use our free Wi-Fi connection we may collect:
Your computer or mobile device's IP address.
When you visit our website, or interact with us via social media:
Your IP address and browsing preferences and choices,
Your name and username and any comments that you make.
When you book for a meal or event at the Nursery we may collect:
Your name
Postal address
Contact telephone number (mobile or landline)
Email address (for certain events)
When you visit our premises we may collect:
Your image or vehicle details if captured on one of our CCTV cameras.
How do we collect information from you?
We may collect this information in a variety of ways:
From you when you complete the loyalty card scheme paper application form.
From you when you sign up to our newsletter via our website, at events or when entering competitions.
From you when you contact us or interact with us by phone, email or post, or when you speak with us through social media.
When you make a meal or event booking with us.
When you use our free Wi-Fi connection.
When you visit our website.
If you or your vehicle passes within the field of view of one of our cameras.
Data will be stored in a range of different places, including on our customer relationship management system, and in other IT systems (including email).
Why do we collect it?
To make our services available to you:
We need to process your personal data to enter into a membership agreement with you and to meet our obligations and exercise our rights under that agreement.
In some cases, we need to process data to ensure that we are complying with our legal obligations. For example, we have to keep a record of IP addresses using our Wi-Fi connection in accordance with the Investigatory Powers Act 2016.
We process your personal data for our legitimate interests when you book for a meal or event with us to keep a record of who is attending and to contact you if we have a query or there is any alteration to your booking.
To manage and improve our products and services:
Where our use of your information is for the purposes of our legitimate interests we have made sure that your information, and your rights in relation to that information, are protected. For example, we may rely on this legal basis if we use your information to understand and improve our products or services, to help find out what information, products and services are most likely to interest you, to send you information and offers for these products or services, or to ensure that the scheme and its related services are delivered and used in accordance with the law and the terms and conditions that apply to them.
We use cookies and similar technologies on our website to improve your customer experience. For more information about cookies please see the cookies policy on our website.
Personalise your experience:
Where we have your consent, we will rely on your consent to use your information for marketing to you by email, text message and or other methods of electronic communication from time to time in accordance with your data choices.
Where we rely on consent to use your information, you have the right to withdraw that consent at any time. Please see the 'What are my rights' section of this policy for more details.
Contact and interaction with you:
Where you contact us about our Services we will use your personal data to provide clarification or assistance in response to your communications.

To protect our customers, staff and premises:
It is also in our legitimate interests to operate CCTV for the protection of our property, staff, and customers.
How do we use your information?
We process your personal data in order to:
Operate the loyalty scheme, for example to enable you to collect and redeem points, provide other scheme-related services and ensure that the applicable terms and conditions are observed;
Understand your behaviour based on the information available to us and to send you information, offers, or surveys for the products or services which we believe are most likely to interest you;
For maintaining the security of our property and premises and for preventing and investigating crime;
Respond to your communications with us;
Manage your booking(s) with us; and
Keep a record of your browsing preferences and choices in order to enhance your customer experience.
Record your IP address in accordance with UK law.
Who do we pass it to?
We share your data with third parties service providers that process data on our behalf such as for the provision of IT systems and services. This includes:
Our email distribution system Campaign Monitor, which is based in the US;
Our customer relationship management system, based in the UK;
Third party providers (Google) for the management of cookies and similar technologies on our website, based in the US;
Offsite back up of information at secure data centres in the UK.
We may also share personal data with other organisations in the following circumstances:
If the law or a public authority says we must share the personal data;
If we need to share personal data in order to establish, exercise or defend our legal rights;
To an organisation we sell or transfer (or enter into negotiations to sell or transfer) our business or any of our rights or obligations under any agreement we may have with you to.
How do we protect your data?
We take the security of your data seriously. We have internal policies and controls in place to ensure that your data is not lost, accidentally destroyed, misused or disclosed, and is not accessed except by our employees in the proper performance of their duties.
Where we engage third parties to process personal data on our behalf, they do so on the basis of written instructions, are under a duty of confidentiality and are obliged to implement appropriate technical and organisational measures to ensure the security of data.
Where data is transferred outside of the European Economic Area by third party suppliers we have ensured that specific safeguards are in place to protect the personal data of individuals and that your rights are preserved. Our suppliers are either members of an EU approved certification mechanism or we have a specific agreement in place which incorporates the EU's standard contractual clauses on data transfer.
How long do we keep it?
We hold personal data that you provide when you register for the loyalty card scheme or newsletter, together with any updates you make to that information, for the duration of your membership with the scheme or newsletter distribution list.
We retain IP addresses for one year as required by UK legislation.
Images captured by CCTV will be kept for a period of up to 30 days whilst they are pending review or further investigation. On occasion there may be a need to keep images for longer, for example where a crime is being investigated. In such instances images may be kept for a period of up to 3 years.
We keep booking information up to and including the date of the booking and then it is deleted or confidentially destroyed.
What are my rights?
As a data subject, you have a number of rights. You can:
Access and obtain a copy of your data on request;
Ask us to change incorrect or incomplete data;
Ask us to delete or stop processing your data, for example where the data is no longer necessary for the purposes of processing;
Object to the processing of your data based on grounds relating to your specific situation; to receive from us the personal data we hold about you which you have provided to us, in a reasonable format specified by you, including for the purpose of you transmitting that data to another data controller; and
Where our processing is based on your consent, you may withdraw that consent, without affecting the lawfulness of our processing based on consent before its withdrawal.
Please note that none of these rights are absolute and we may be entitled to refuse requests where exceptions apply.
What if you do not provide personal data?
If you do not provide the information we need then we may not be able to provide all our services to you. Whilst you can still hold a loyalty card and collect points we are unable to offer you any extra benefits such as special offers or event notifications without your contact details.
Some cookies on our website are necessary for its proper performance so you should not disable these if you want to be able to use all the features of our website. You can disable other cookies but this may affect your customer experience.
Automated decision-making
We may send you offers that are relevant to you using an automated decision-making process which takes into account the information you have provided to us as part of your participation in the scheme.
Contact information and further advice
The Secretary and Keeper of Records of the Duchy of Cornwall is the registered Data Controller.
If you would like to contact us please do so via the of the method below:
The Data Protection Administrator, Duchy of Cornwall, 10 Buckingham Gate, London SW1E 6LA.
If you have concerns about the use of your personal data, the Information Commissioner's Office is an independent body set up to uphold information rights in the UK. They can be contacted through their website: www.ico.org.uk, or their helpline on 0303 123 1113, or in writing to: Information Commissioner's Office, Wycliffe House, Water Lane, Wilmslow, Cheshire, SK9 5AF