Plant Returns Policy
We offer a 12-month return policy on our hardy trees and shrubs.
We take every care that our plants are in good condition and true to type. Normally, given appropriate care, they will establish well but occasionally plants do fail. If your plants fail and this is due to climate, soil conditions, incorrect planting, lack of care or other reasons beyond our control we are unable to accept any responsibility. Otherwise, if you are not entirely satisfied with your purchase, we guarantee to replace, free of charge, any hardy trees or shrubs that fail within 12 months of purchase. In the event of a claim, we will require proof of purchase and evidence of plant failure to substantiate the claim. The guarantee does not apply to sale or reduced price items. We're sorry but we do not accept the return of houseplants, bedding or plants that require indoor care.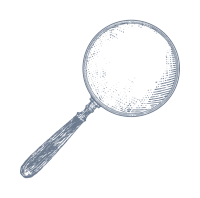 We stock an abundance of different plants here at the nursery. If you have something specific in mind, search for it here and we'll let you know if it's available.
Search now