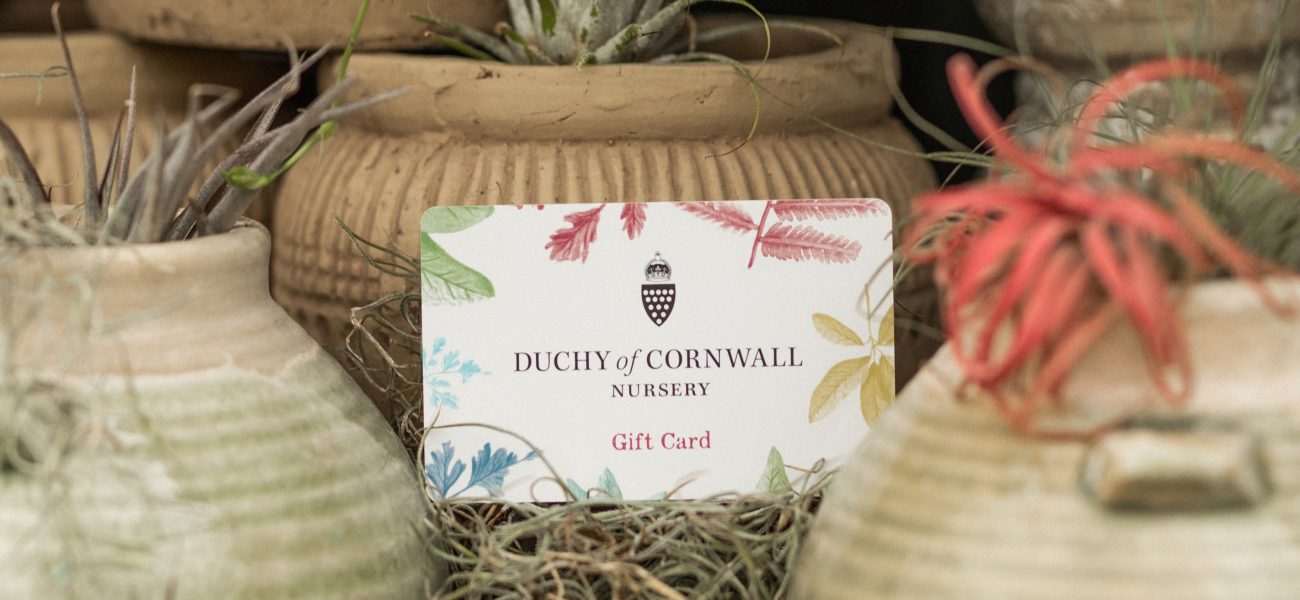 Gift Cards
Our beautiful gift card is the perfect present for friends and family and can be enjoyed in the shop, nursery, café or all three! Christmas delivery no longer guaranteed.
Starting from £10, you can add any amount to the card, and it can be used across the shop, nursery or café – so as long as it's used before it expires, there is absolutely no pressure to try and spend it all at once. For example, the gift card bearer can choose to spread out their spending over several visits for lunch or coffee, or invest it all at once into some new pieces for their home or garden, whatever they decide they'll have the chance to enjoy their very own experience at our nursery.
Our gift cards are now available to buy online for mail order HERE.
You can also buy them from our shop when you visit us.