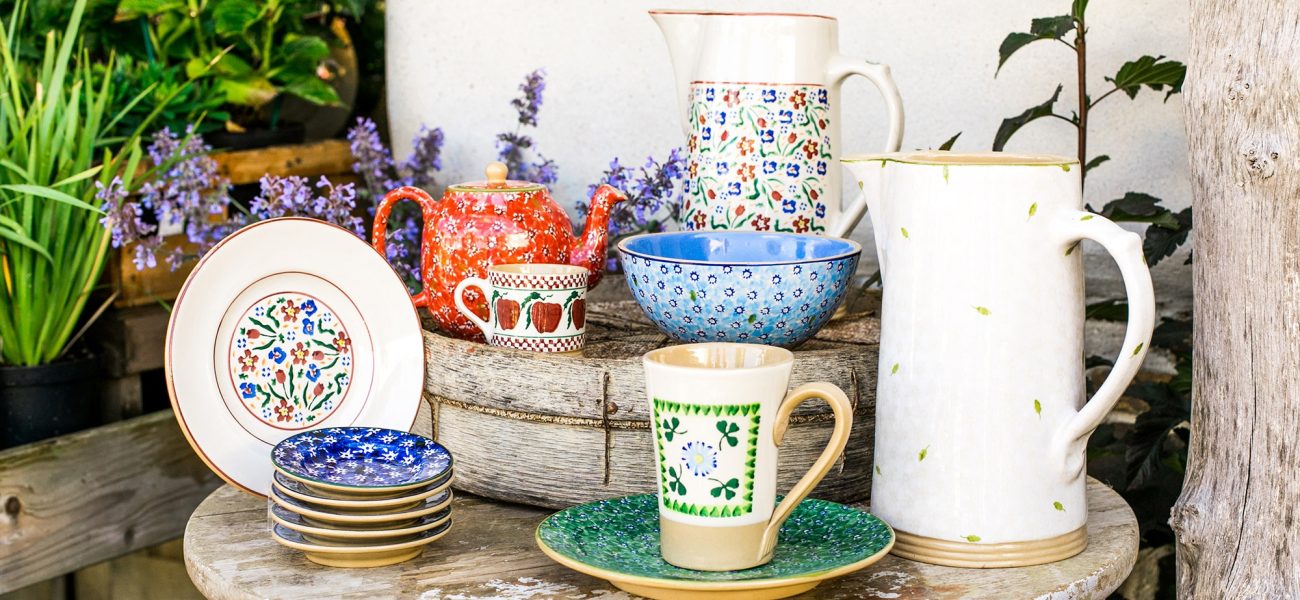 Nicholas Mosse: pottery made with passion
Here at the Nursery, we love finding suppliers that share our values. We've been working with Nicholas Mosse for the past four years to source pieces for the kitchen in colourful, bright patterns, individual shapes and sizes – and they're always loved by our customers.
Established by Nicholas Mosse in 1976 after periods of training in England and Japan, the pottery is located in a picturesque mill in Bennettsbridge, County Kilkenny, Ireland.
Nicholas Mosse produces beautiful, functional crockery in the style of Irish Spongeware, a traditional Irish form of pottery that was first used in the 18th century. Its visual style and application creates simple, honest shapes, with the makers using a cut sponge to apply the decoration.
To this day, Nick and his team make every piece of pottery by hand. Each creation undergoes a 20-step handcrafting process, and Nick personally trains every individual decorator that comes to work for him.
Nicholas Mosse's purpose and passion is to make beautiful tableware that gets used every day: pieces that not only look stunning, but also feel good in the hands and are tough enough to withstand everyday use.
"To us, Nicholas Mosse is more than just a business – it's a love affair. We pour unending love and care into all that we make"