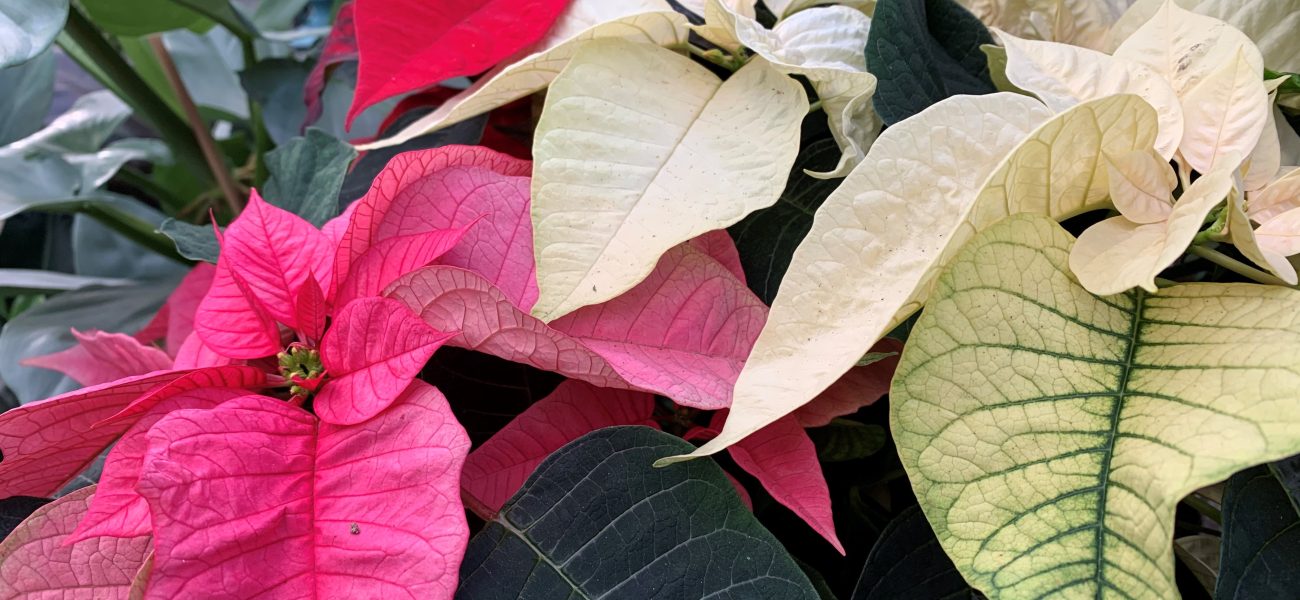 Making a point about Poinsettias
This seasonal plant in conjunction with a Christmas tree signal the start of the festive season.
The plants association with Christmas began back in the 16th Century in Mexico where the plant originates. Legend tells of a young girl, commonly called 'Pepita' or 'Maria', who was too poor to provide a gift in celebration of Jesus' birth and so collected weeds from the roadside to place in front of the church altar. One of those weeds happened to be a poinsettia! Even more interestingly it is also known that the Aztecs cultivated and used poinsettias from medicinal purposes.
Over 8 million poinsettias are sold in the UK during the lead up to Christmas, with their timely flowering from December to January it is easy to see how this plant has become the ultimate Christmas Houseplant. The colourful bracts of the plant are often mistaken for petals but they are in fact leaves. The flowers are the tiny berry like buds you can see in the centre of the plant.
How to care for your poinsettia:
Light: Bright indirect light, no direct sun and away from draughts!
Temperature: 13- 15C minimum. Be careful when transporting poinsettias from the shop to your home in the winter, as the cold outdoor temperatures can damage the foliage. Always ask if the shop can wrap the plant in paper right around the top of the foliage, or put it in a plastic bag so that it is completely protected.
Watering: Water poinsettias sparingly as overwatering can damage plants. As a rule of thumb, only water when the surface of the compost has begun to dry out. The flowering life of plants is extended by humidity, so mist plants regularly.