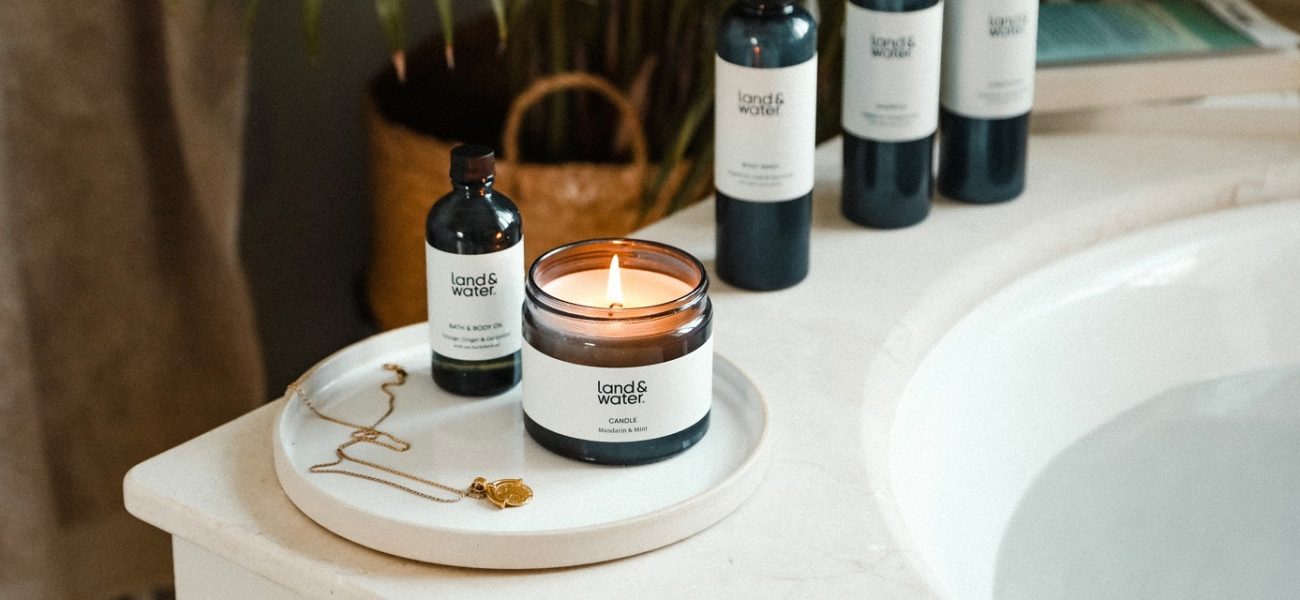 Land & Water
You may have noticed on your recent visit to the shop our new bath and body range Land & Water. This collection of natural, sustainable and vegan friendly products perfectly complements our Duchy ethos.
Inspired by the North Coast of Cornwall, founder Pix Ashworth has captured both the exhilaration and calmness of 'land and water'. Created with leading apothecarist, perfumer Richard Howard the range blends citrus, lime, mint and ginger for invigoration along with cedarwood and clove for calming elements all bursting with essential oils. Each ingredient is sustainably sourced, and each recipe is ethical and natural, you could say its therapy in a bottle, in fact a 100% recyclable bottle!
We want everyone to experience the invigorating feeling of Land & Water, with a visit to our restrooms at the nursery you can try before you buy. Perfectly complimenting each other, the grapefruit, lime & mint handwash and moisturising hand cream will introduce you to the collection that not only relaxes but also revives. From mood boosting body oil to comforting fragranced candles, you can have that feeling everyday wherever you are.