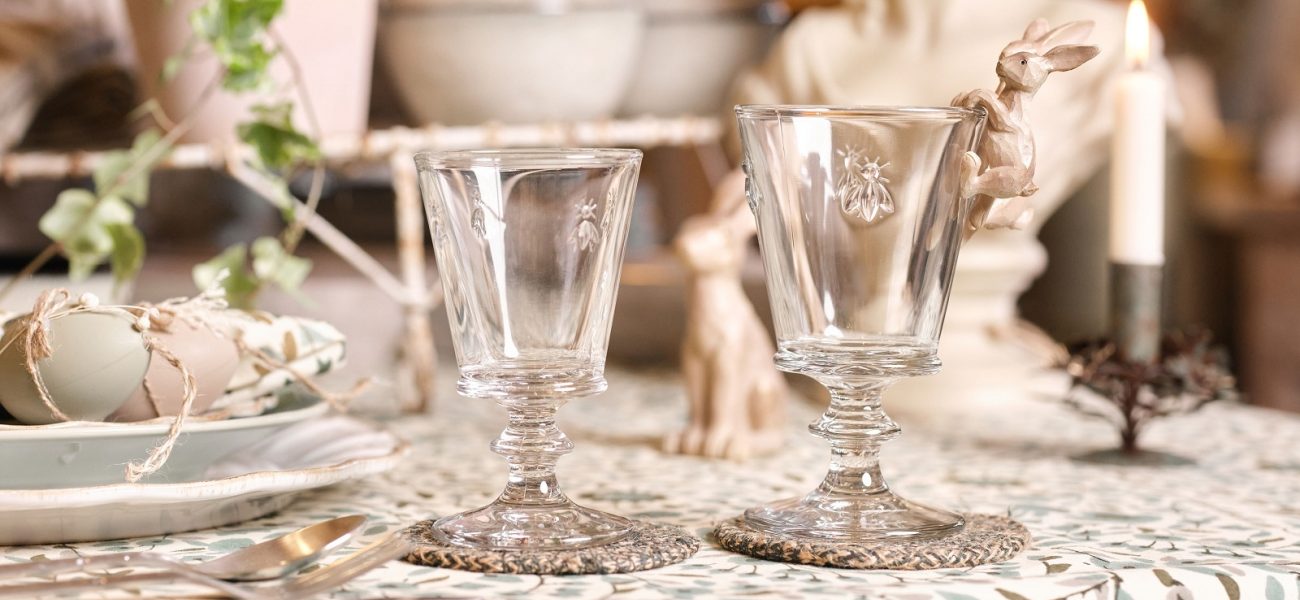 La Rochere Bee Glasses
The Bee Collection is a timeless piece of glassware that has become synonymous with the Nursery. In our second shop story we dive deeper into the relationship we have established with La Rochere.
The Bee Collection of glassware from La Rochère was originally sourced for the café when the new building re-opened in 2011 and was also available to purchase from the shop. It is one of the nurseries most enduring signature pieces, allowing customers to buy a little token of the Duchy to take home.
La Rochère has been producing artisanal glass in the heart of France for more than 500 years and it is therefore one of the oldest, continuously running glass factories in Europe. The bee in France was an emblem of the Napoleonic era, a motif rich in meaning, symbolizing hard work, diligence, industriousness, and orderliness. For us, it was far simpler, the bee represents pollinators and the vital role they play for our gardens, wildlife, and survival of our planet.
The wine and glass goblets were the first to arrive at the Nursery. Their practical but elegant design, plus their shape, weight, functionality, and durability, ensures they are perfectly suited for any table either in the home or the garden. Over the years the collection has expanded including the introduction of coloured glass, aubergine, teal and bottle green, which has been in constant demand. The collection is incredibly popular, standing the test of time, and not bowing to the latest trends.
Uniquely associated with the Nursery their popularity continues. Whether it's the bee emblem on the glass or simply because they are a beautiful piece of glassware that ticks all the right boxes, we're not sure. What we do know is that they have a fabulous reputation and continue to be one of our bestselling collections.