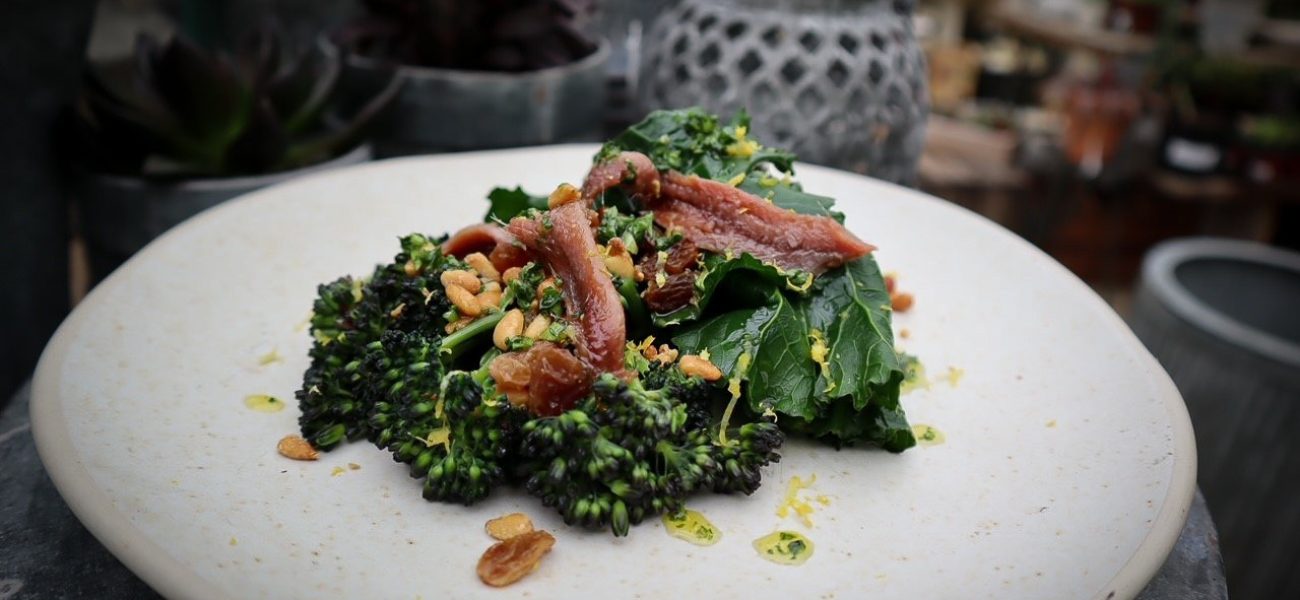 Mind the Gap...
And so here we are again, culinarily striding 'The Hungry Gap'. The latitudinal positioning of the UK dictates a sparse month or two every spring where once upon a time we really did go hungry with empty fields.
That awkward time when one crops ends, the other hasn't come on, and most kales and similar ilk have bolted. Of course, the advent of air freight and vast, artificially heated spaces has ensured our supermarkets are teeming with all manner of fare, out of season of course. Or at the very least, in season somewhere far away. Converse to the common thought, it is often better to import from across the channel than to use colossal amounts of energy to artificially replicate kinder climes in the UK.
And so, what can we eat for a good British meal? The obvious choices would be asparagus and rhubarb; but one is a luxury, the other more often a pudding…so let's talk something hearty, flexible and a great foil for any primary features of meat or fish, whilst still able to stand on its own.
Purple sprouting broccoli. A West Country winner: ('PSB' as chefs refer to it) is packed full of goodness, has a marvelous crunch, and is visually pleasing on the plate. I particularly enjoy the dense florets which act as the perfect mini-mop, sopping up any sauces, oils, or gravies with greedy perfection to give you the perfect mouthful.
The heads cook much quicker than the stems, so give a good lateral slash at the base for even cooking if you've acquired thick stalks. Steaming is best, and a good soak in ice water before cooking will rejuvenate any limpish fronds to ensure a crisp finish and the all-important chlorophyll retention. Generally, around five minutes will do the trick.
Here I've employed the often-overlooked classic Sicilian combination - 'Sarde a beccafico', traditionally done with sardines, but here I've used anchovies. A simple, ancient, and complex winner that graces you with that 'agro-dolce' swoon of sweet, sour, salty, and earthy. And of course, from October to January you could use Cornish sardines and switch up to a more readily available Calabrese broccoli.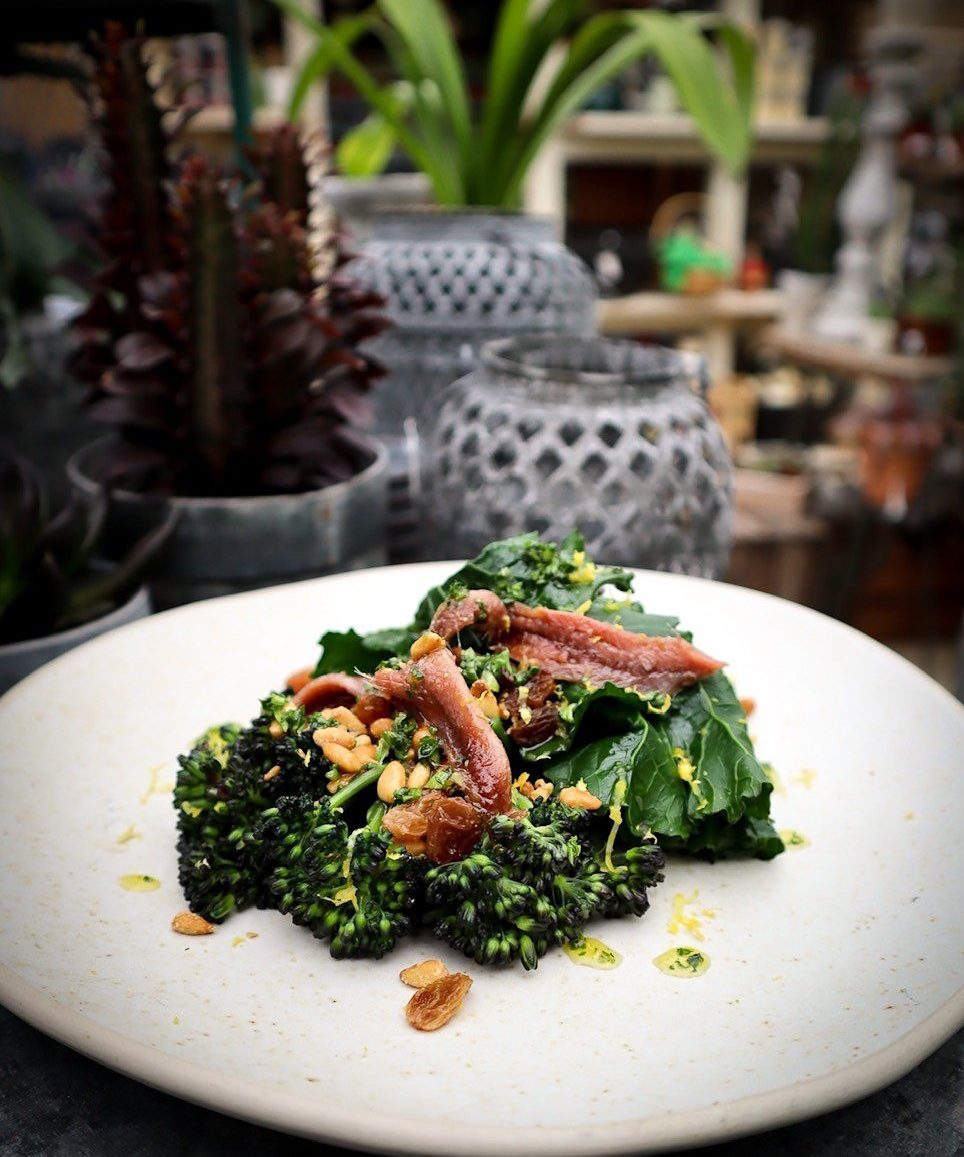 Purple Sprouting Broccoli, Pine nuts. Sultanas & Anchovies
For 2 as a starter or light lunch:
150-200gm Cornish purple sprouting broccoli
3-4tbsp Toasted pine nuts
3-4tbsp Reconstituted sultanas
6-10 Choice anchovy fillets (Or grilled Cornish sardine fillets in season)
Good quality extra virgin olive oil or British rapeseed oil
Lemon zest
Chopped flat leaf parsley
Freshly ground black pepper

Method:

Steam the broccoli for 4-6 minutes, dependant on size of the stalks
Mix around 4tbsp oil together with a little lemon zest, ½ clove of minced garlic and some chopped parsley. Toss the broccoli in the gremolata.
Divide between two plates and sprinkle over the sultanas and pine nuts
Artfully arrange the anchovy fillets
For ultimate authenticity, pair with a Grillo, Sicily's viable contender for a quintessential Italian table white. Easy to slug, good value and will be liked by any devotee of Soave, Gavi or Pinot Grigio.