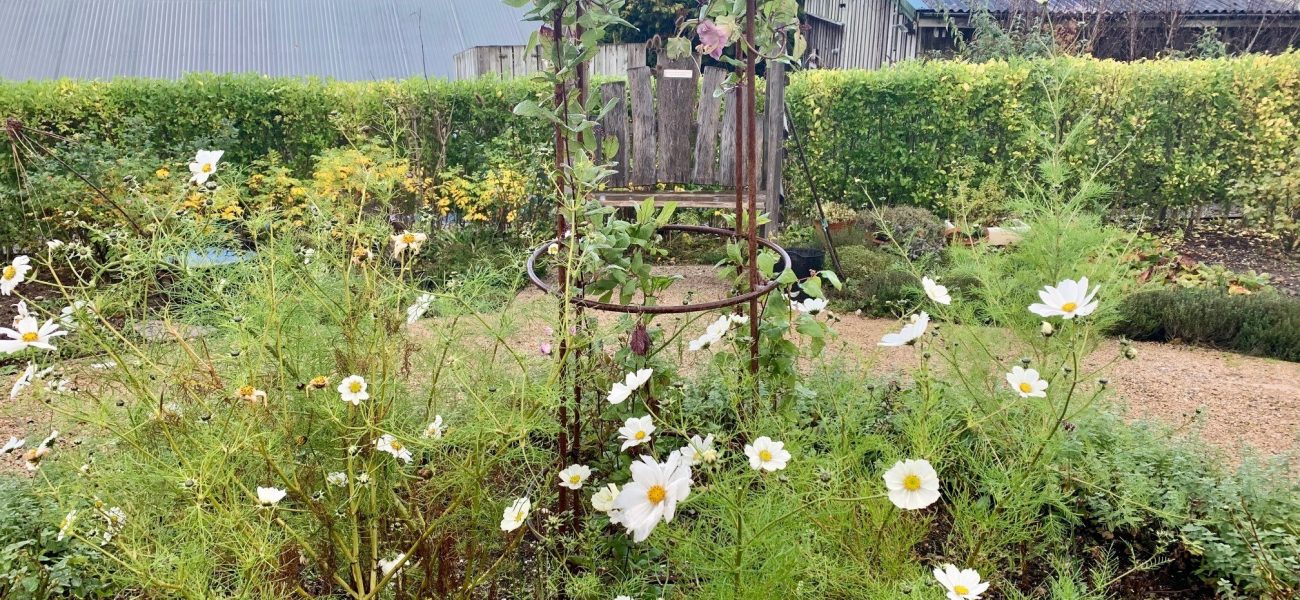 The Bumblebee Blog - Part 15
Becky's latest instalment of the Bumble Blog focuses on those remaining plants in the garden that continue to provide interest at this time of year.
Unsurprisingly, there isn't much activity in the bumblebee garden at the moment. We are seeing an occasional tired bumblebee, and a few honeybees. Though there are not many flowers out, there are enough plants blooming to provide nectar. The Nepeta 'Six Hills Giant' in the circular bed is flowering along with occasional flower of Rose 'Blue for You'. Also in this bed Cobaea scandens is flowering on the obelisk – at last. This is an annual which has become quite fashionable. It has large bells in purple or white (actually more of a very pale green) and its common name is the Cup and Saucer plant, or Cathedral Bells. It takes ages from germination to flowering so sow indoors in early spring. It is self-clinging and very vigorous once it gets going.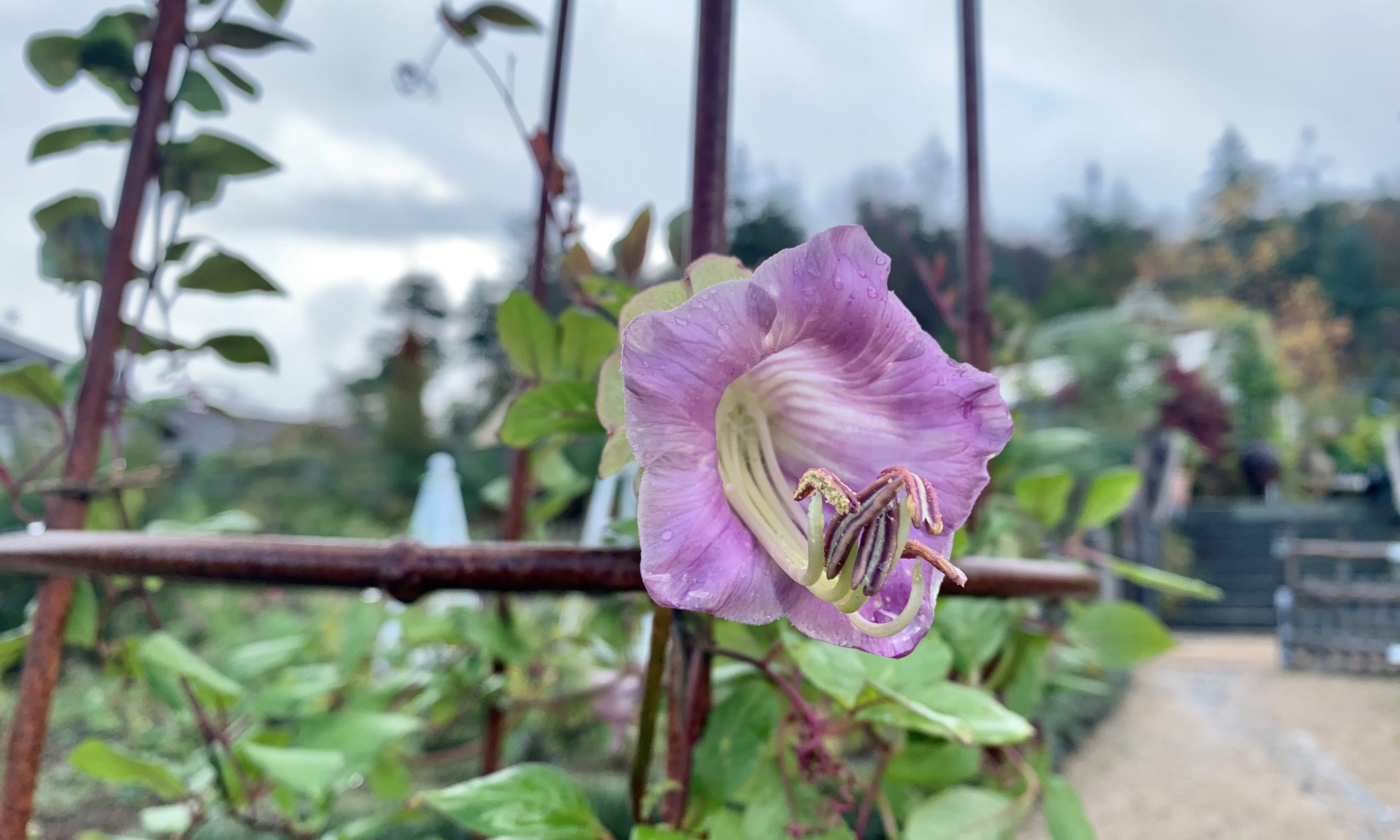 The lavender edging to the main beds has been trimmed to remove the spent flower stalks. It will wait to have its proper prune early next spring before the new season's growth starts, so the time it spends looking "chopped" is kept to a minimum. The uncut stems also provide a degree of protection from frost damage.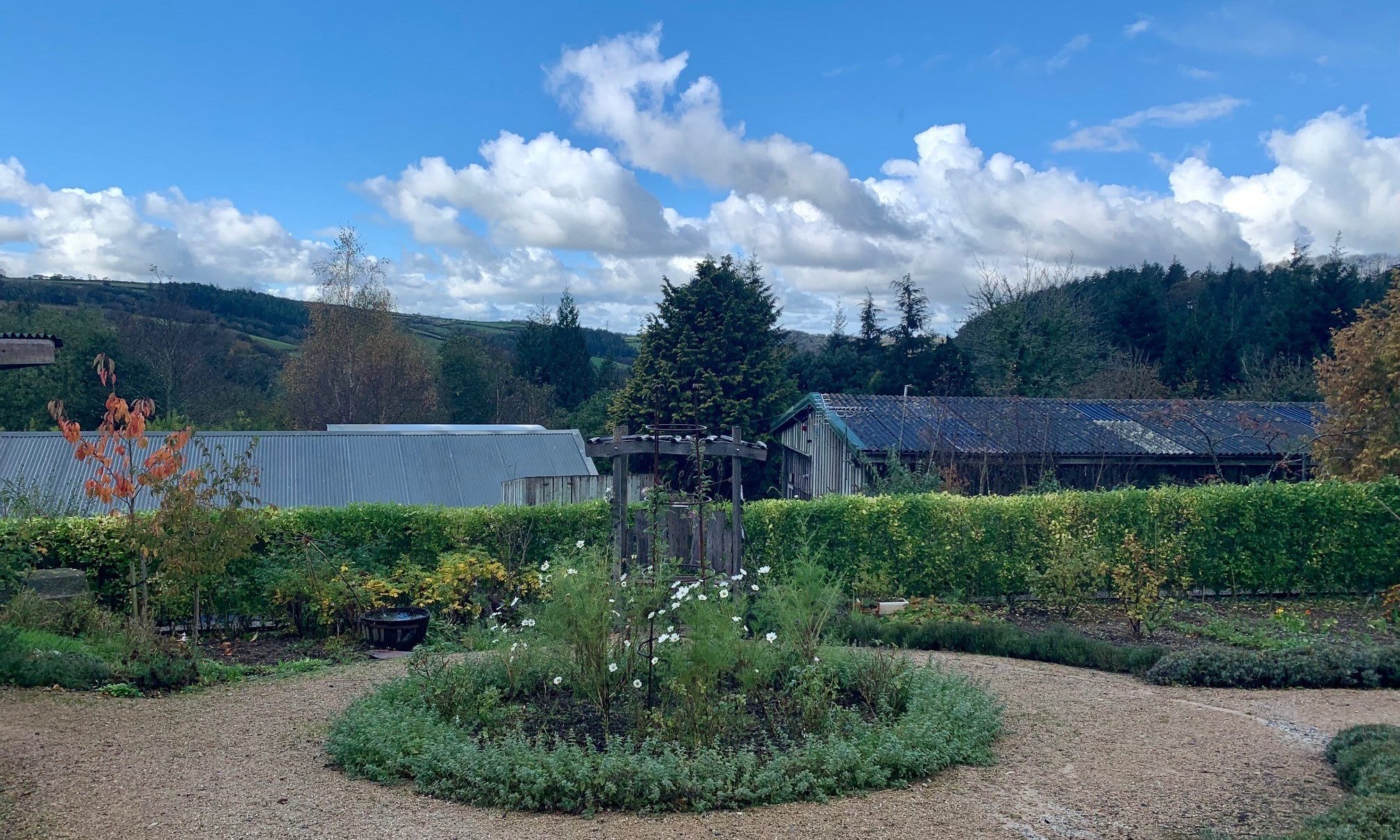 Weeding in the garden requires an eagle eye at the moment as we are at last beginning to see significant self-seeding. We have seedlings of Californian poppies, snapdragons, marigolds, mullein, borage, lungwort, cornflowers, hellebores, evening primrose, valerian and hordes of forget-me-nots. Most gratifying. Not all of the seedlings will survive until spring, but plenty will.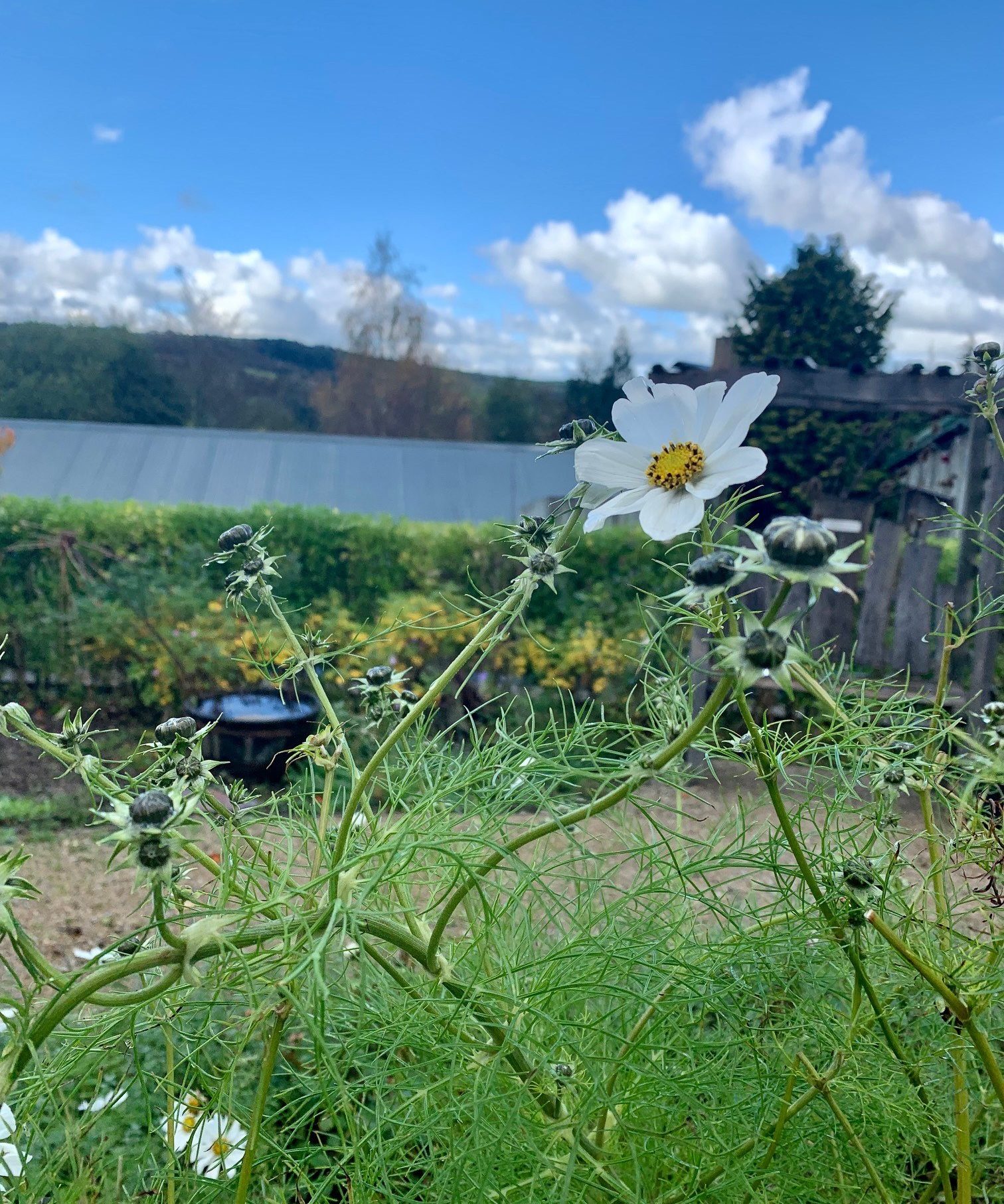 One plant which has perplexed us (and a number of our customers) this year is Cosmos. It is normally easy, reliable and produces loads of flowers for minimal effort. We start the seeds off in April under glass and expect the first flowers in July. This year some of the plants have grown and grown but produced no flowers until September. A possible explanation for this year's late flowering is that the cold, late spring slowed the growth of the young plants. Another possible explanation is that many of the seeds available in this country are actually grown abroad in warmer climates. It may be that these seeds are better adapted to warmer conditions, and take longer to bloom in our chillier summers. In my own garden I have a Cosmos Purity which reached 197 cm when the first flower opened on 7th October. It was sown in a greenhouse on 7 April – exactly six months earlier. Maybe we should all be saving seeds from our Cosmos which flower on time.