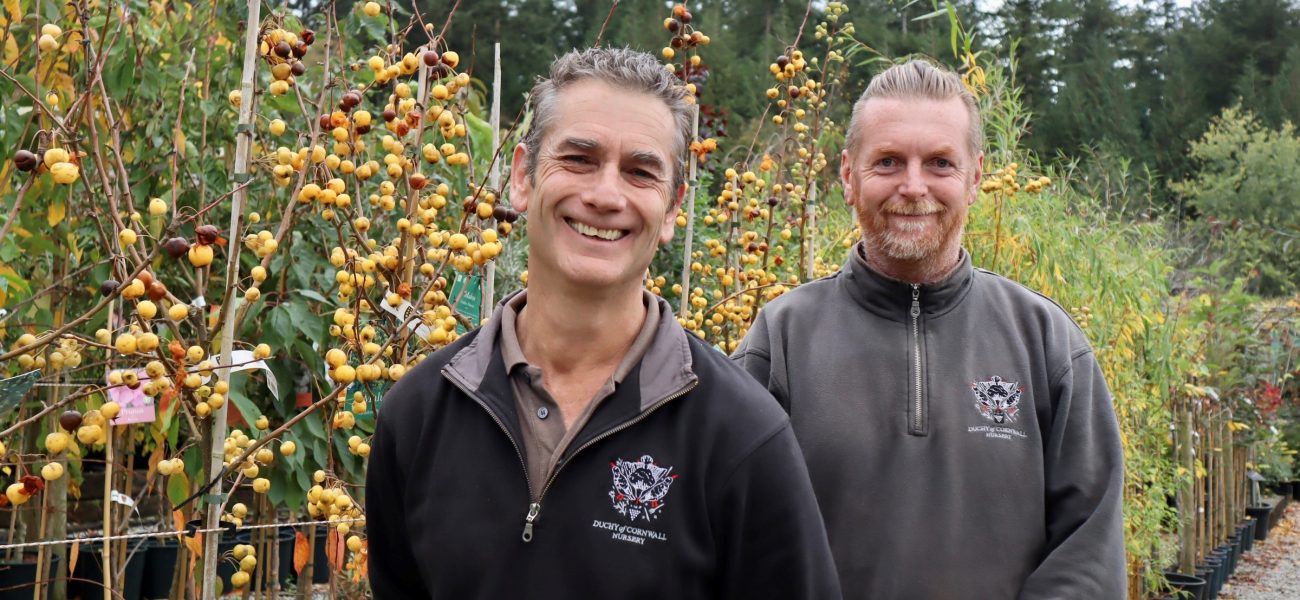 Rob and Nick choose their top trees this autumn
Rob suggests:
Prunus 'Kursar', a flowering cherry with loads of pink blossom in spring, topped off with good autumn colours. "A proper tree but not too big".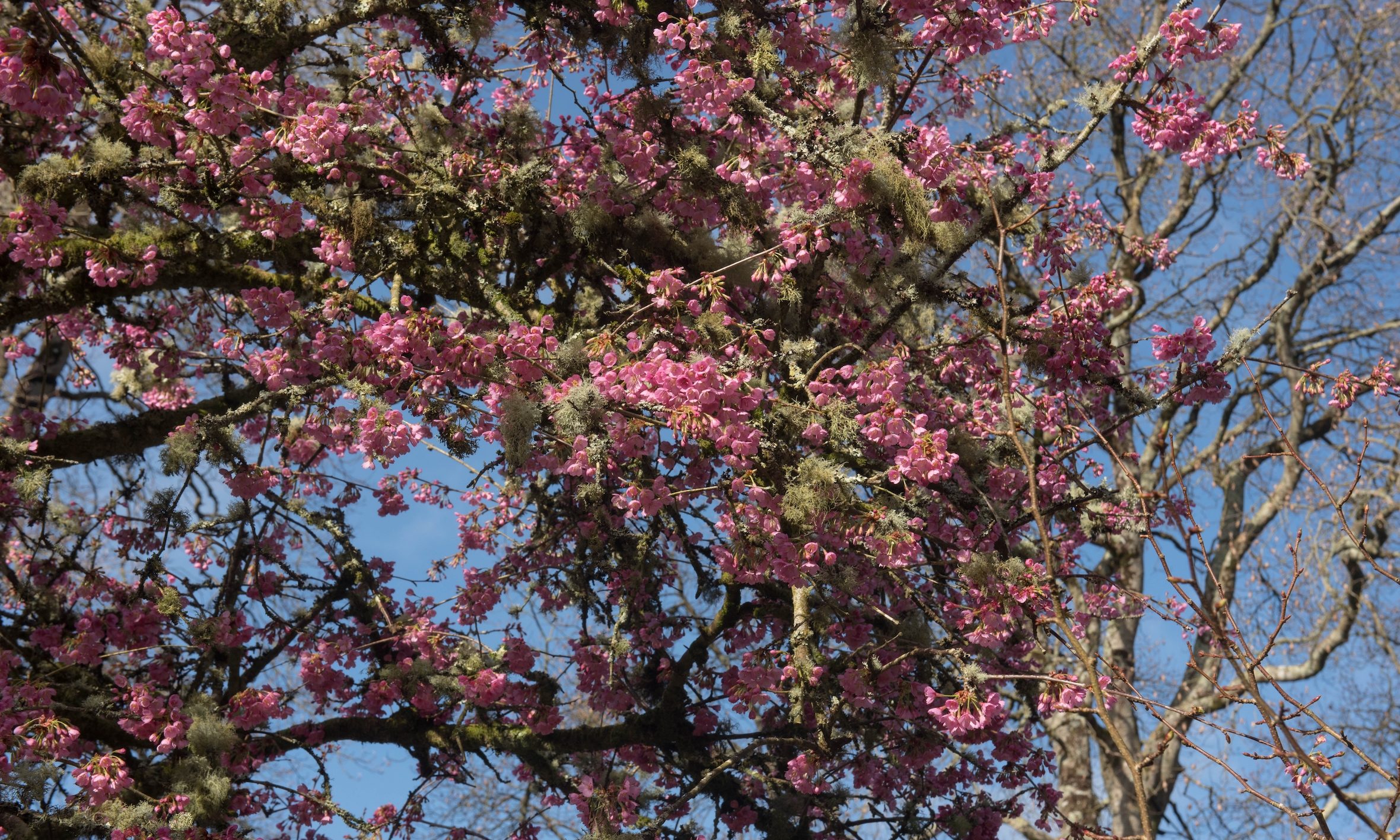 Pyrus calleryana 'Chanticleer'. "She's a pear but you probably wouldn't want to eat the fruit". This ornamental pear is one of the first to leaf up in spring, and one of the last to lose its leaves in autumn. Added to that there is a cloud of tiny white blossoms in spring and good autumn colour.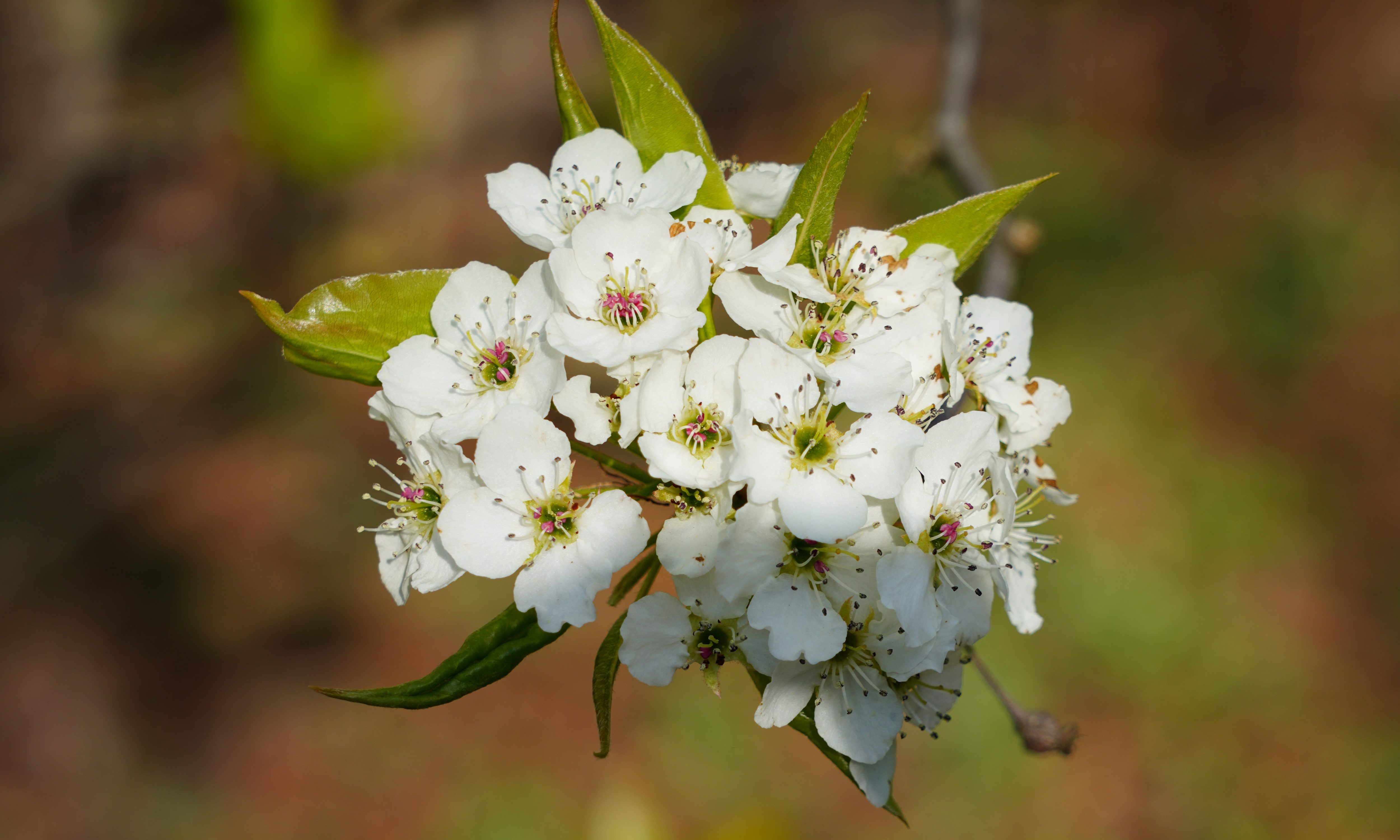 Malus 'Golden Hornet'. This crab apple is a reliable performer with abundant yellow fruits. "The yellow fruits are less attractive to birds than the red ones, so the display lasts longer before being eaten".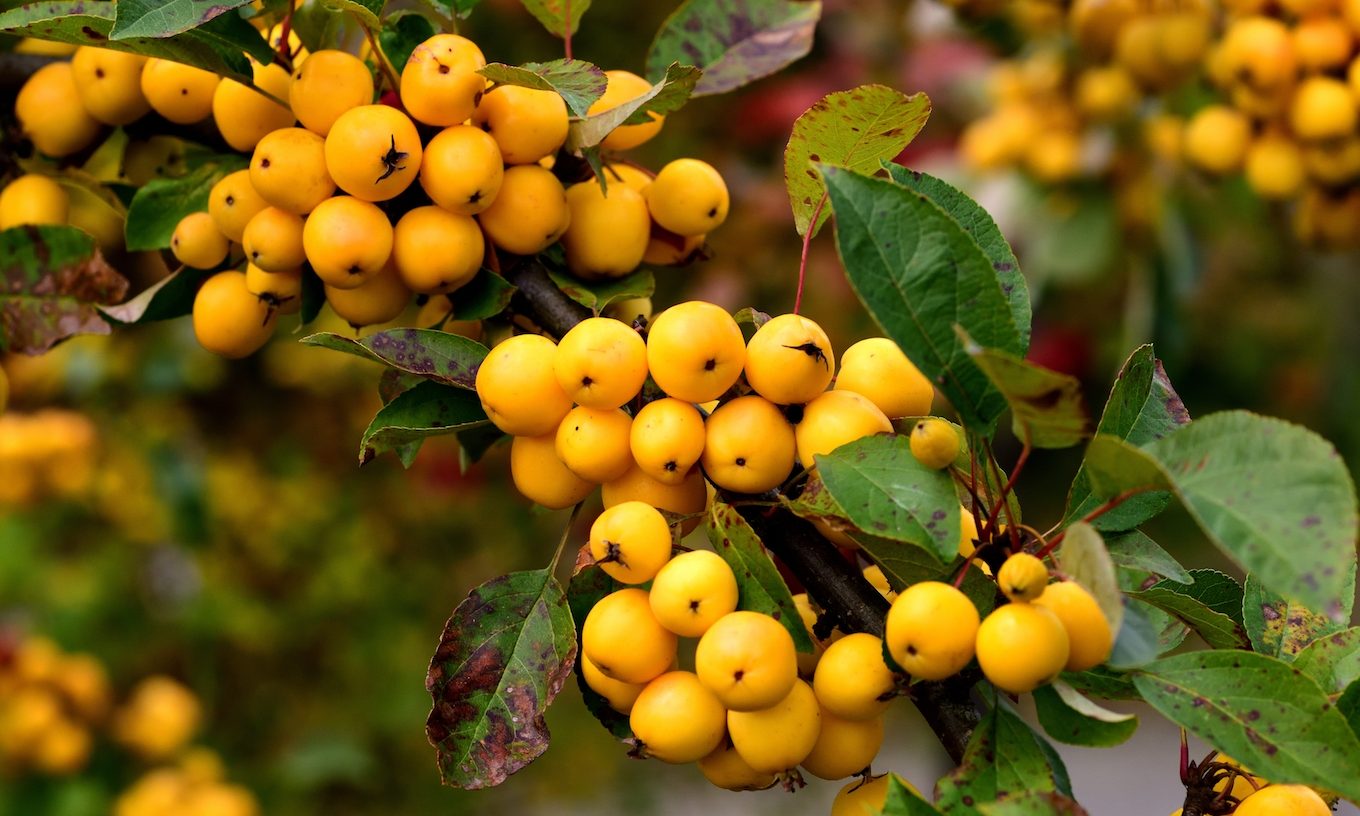 Nick chose the following:
Sorbus aucuparia. Our native rowan, or mountain ash. "A good all-rounder, good for bees and birds". The finely cut leaves have yellow autumn colour, and the small white blossoms are followed by scarlet berries.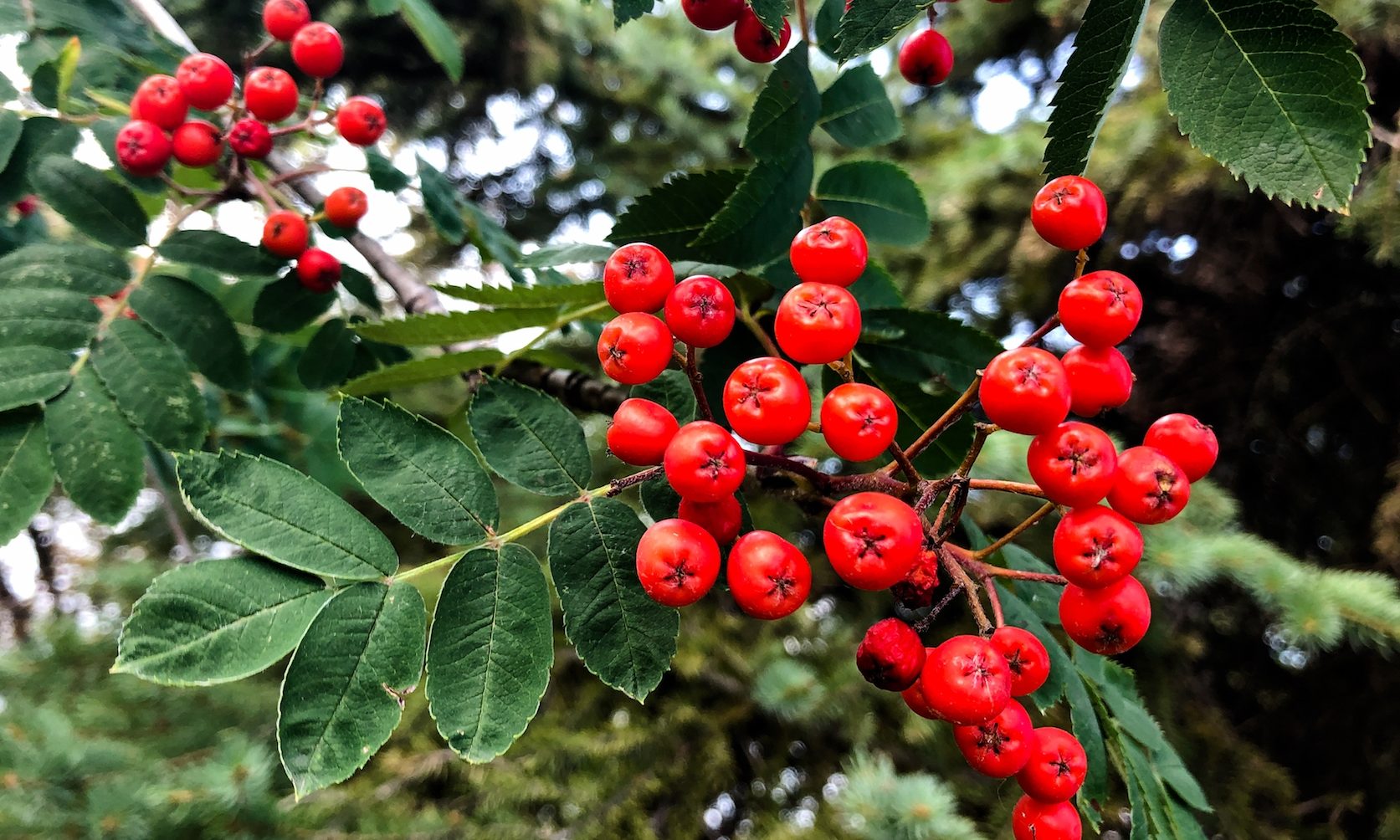 Acer rubrum 'Redpointe'. "This is quite a new variety with really good autumn colour". This fast- growing tree has a conical shape with the whole tree turning a vibrant scarlet in autumn.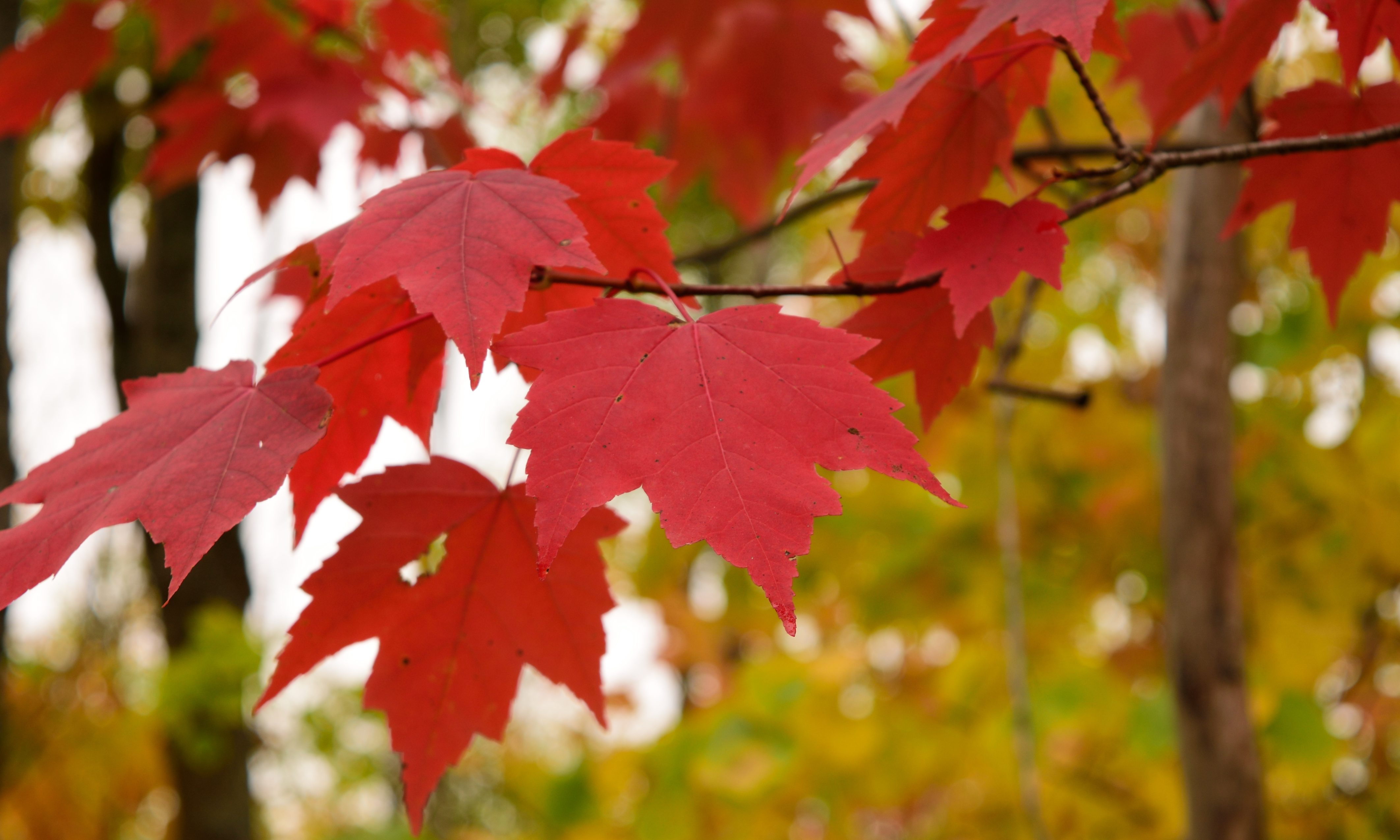 Malus 'Evereste' AGM. This lovely crabapple is "very showy as the blossom comes from red buds which fade to pink then white as they open". This is followed by small scarlet fruits which the birds love. The autumn colour is good too.