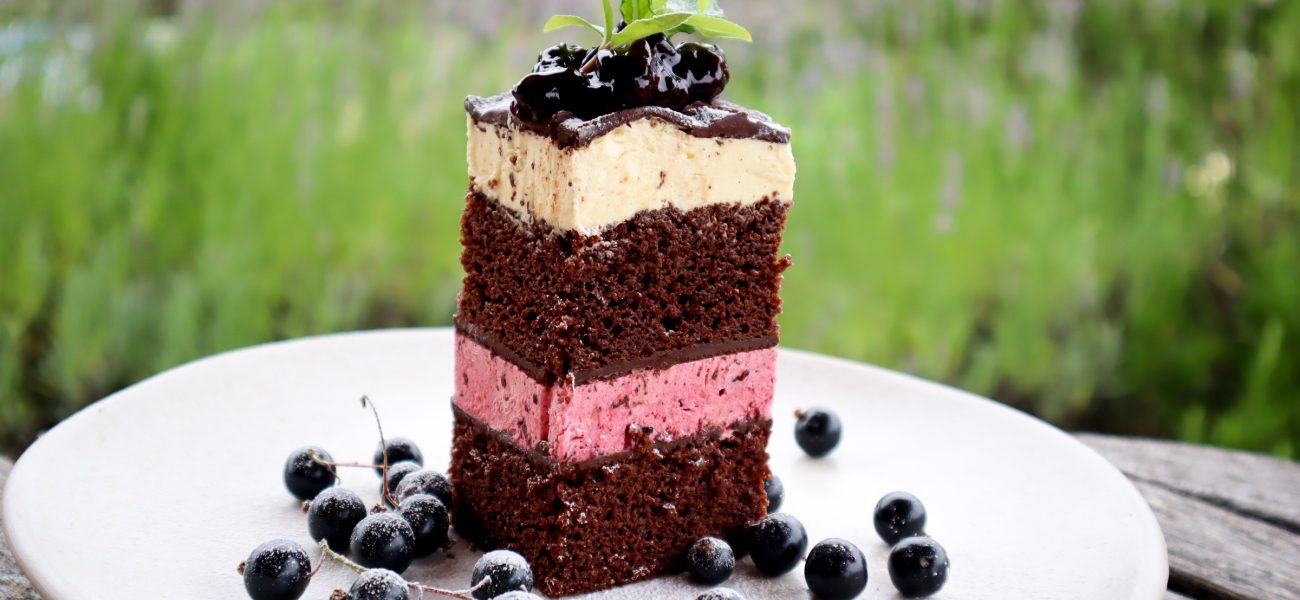 The Blackcurrant
In this month's Journal, Christopher Archambault - Head of Food - writes about the blackcurrant, the 'king' of the black berries. He has also written a divine vegan recipe for double chocolate & blackcurrant cream cake.
Oddly, to my mind, I see the blackcurrant as king amongst all the blacky/bluey 'cerulean' berries. The common blueberry is lovely, the blackberry very good, the huckleberry an absolute wonder from my own Canadian climes, but the blackcurrant is the berry I expect to be gracing an opulent table.
Whether it be jelly, compote, jam, an essential part of a proper summer pudding, or glazing a haunch of venison…the blackcurrant is just, well, posher. The hue it imparts is unique and radiates a near pink when crushed; and there is much depth to its tangy hit, which must be only slightly muted with the correct amount of sugar or honey.
Hugely packed with enough vitamin C to rival oranges, they grow easily in damp fertile soil, and with research you can maximise their berry yield with a few well documented gardening tricks. Here we've made a simple compote from the berries and mixed well into the buttercream, saving some to garnish the top.
This cake is Sebastien's (our baker extraordinaire) vegan 'pièce de résistance', as only the most trained of palates would be able to tell it's not kosher, so to speak. Of course, if you require a more traditional approach, simply swap back in the milk/butter in equal quantities.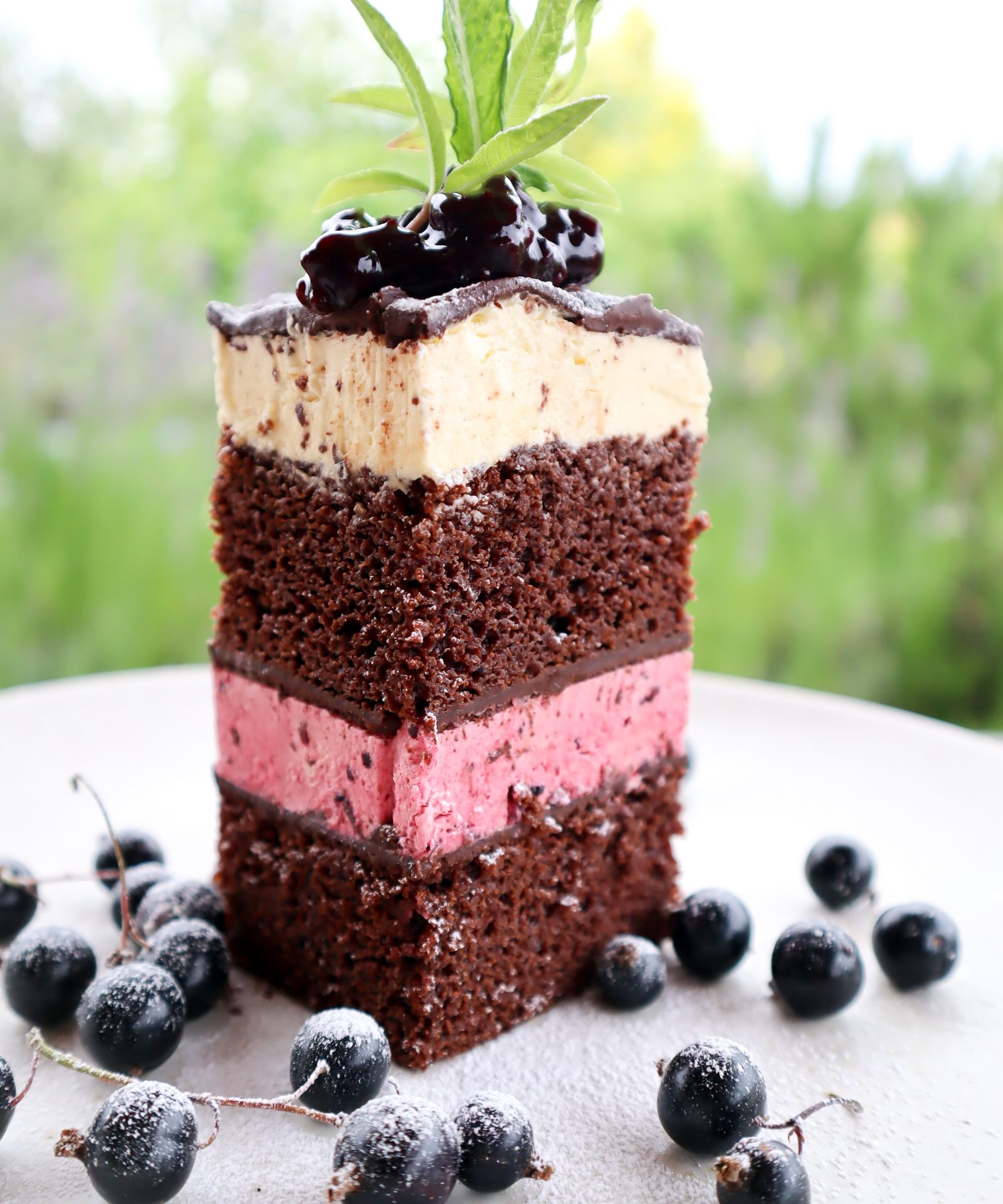 Double chocolate and blackcurrant cream cake (vegan)
Yield: 2x Cakes for sandwiching into one - 20x Portions
Ingredients:
600gm Oat milk
300gm Margarine
2tbsp Lemon juice
6tbsp Golden syrup
550gm Self-raising flour
2x Shots of dbl espresso
150gm Soft dark brown sugar
200gm Caster sugar
8tbsp Cocoa powder
2tbsp Bicarbonate of soda
Approx 350gm fresh or frozen blackcurrants
Caster sugar to taste
Buttercream icing - Whisk very well with a mixer
1Kg Phase/margarine
300gm Icing sugar
2tsp Vanilla paste or one scraped vanilla pod
Ganache- Warm the oat milk and melt in/whisk in the chocolate until smooth
400gm Dark chocolate buttons
200gm Oat milk
Method:

Put the margarine in a saucepan with the golden syrup and espresso, heat to dissolve and combine
Add lemon juice to oat milk in a small bowl and fork whisk to thicken and combine
Add the lemon juice/oat milk to the small mixer bowl and paddle in the sugars to this mix
Add the flour, cocoa powder and bicarb to mix
Now, pour in slowly the margarine/golden syrup and espresso mix. Mix well for 7-10 minutes
Divide evenly between two baking paper lined trays and cook at 150 Celsius for 30-40 minutes or until just cooked
Ganache each cake and let them cool
Make the buttercream icing and divide into two. Fold in ¾ of the blackcurrant compote into one half of the icing
Build the cake by putting the blackcurrant cream on one ganached cake and then placing the other cake ganache side down onto the cream side. Then finish the top and sides with cream and then ganache the whole thing
Cut large, showy wedges of this cake and garnish with more blackcurrant compote and sprigs of icing sugar dusted fresh mint. Rich and decadent, with a tangy depth by grace of the glorious blackcurrant. Served best with a double espresso licked with Irish whiskey.