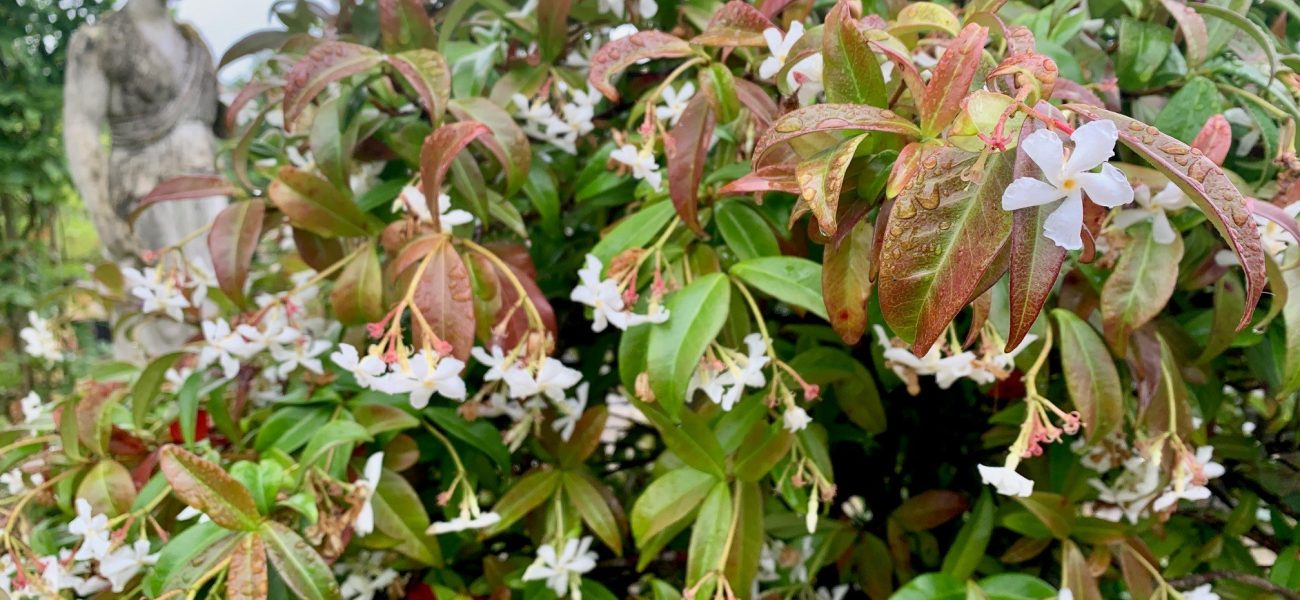 Fragrance for Summer Evenings
People writing about their holidays abroad often describe evenings sitting outside with wine, the sound of cicadas, distant music, and wonderful smells from the plants around them. We can't do much about cicadas, but the wine, music and wonderful smells can all be arranged with a little forethought.
Many common flowering plants have perfume during the day which ramps up in the evening and will provide a background of scent over an extended period. A practical approach for creating summer fragrance in the garden is to have these plants permanently planted around your seating area, and to add star performers for high summer to give highlight of perfume in succession. Growing some in pots is a good idea, they can be moved around as they flower, placed in gaps, or on the table.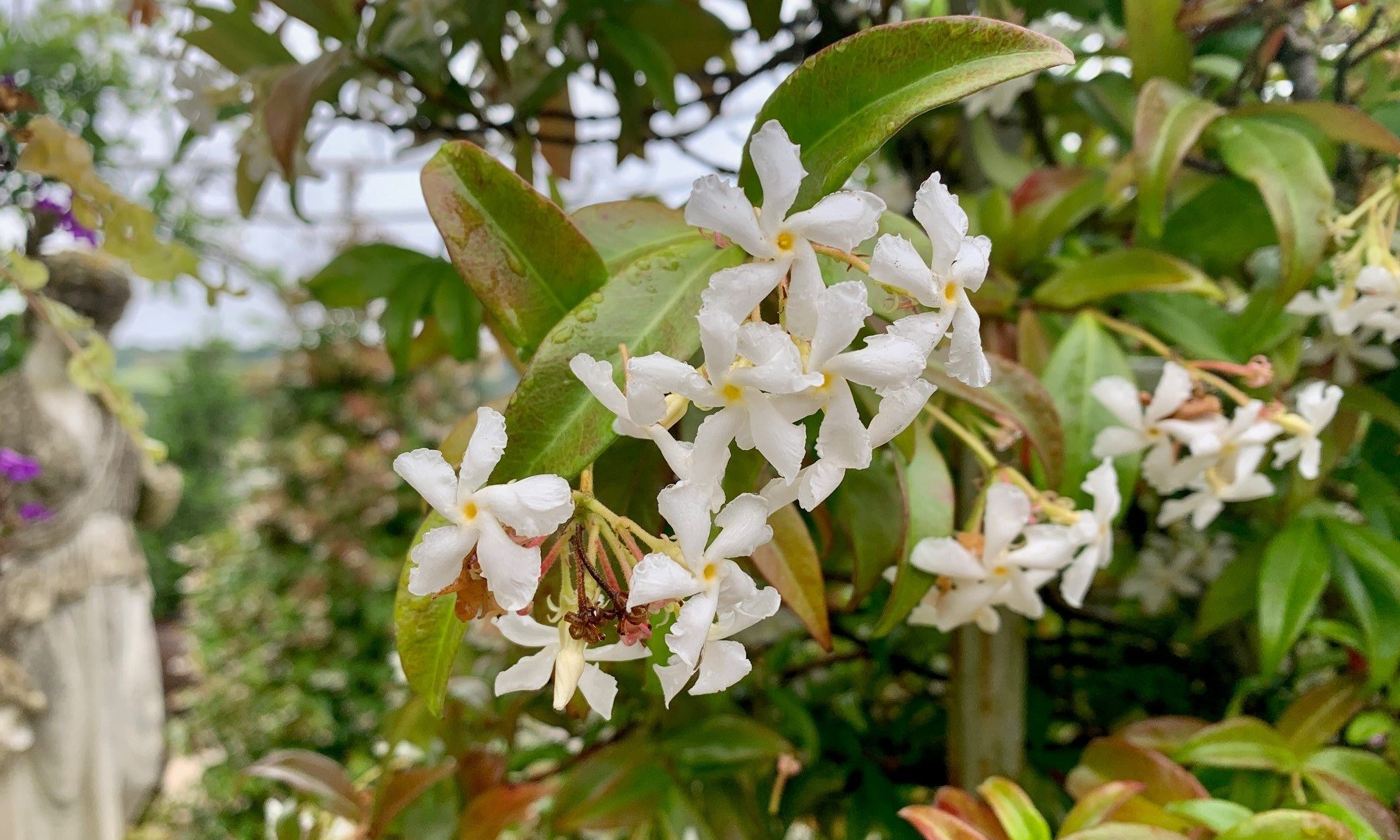 Hardy plants for background scent:
Jasmine. Jasminum officinale and its varieties. A classic for evening fragrance.
Roses
· Honeysuckle, especially L japonica 'Halliana'
Star jasmine. Trachelospermum jasminoides. A tough attractive evergreen climber with fragrant creamy flowers
Clematis x triternata 'Rubromarginata' and C 'Sweet Summer Love' both produce small, highly scented flowers for months in late summer
Sweet peas, though early sown plants will be going over in late summer
Evening primrose. Oenothera. There are many varieties of this self-seeding perennial which exude scent in the evening, hence the name.
Border phlox. Phlox paniculata. Traditional, reliable herbaceous perennials which have good scent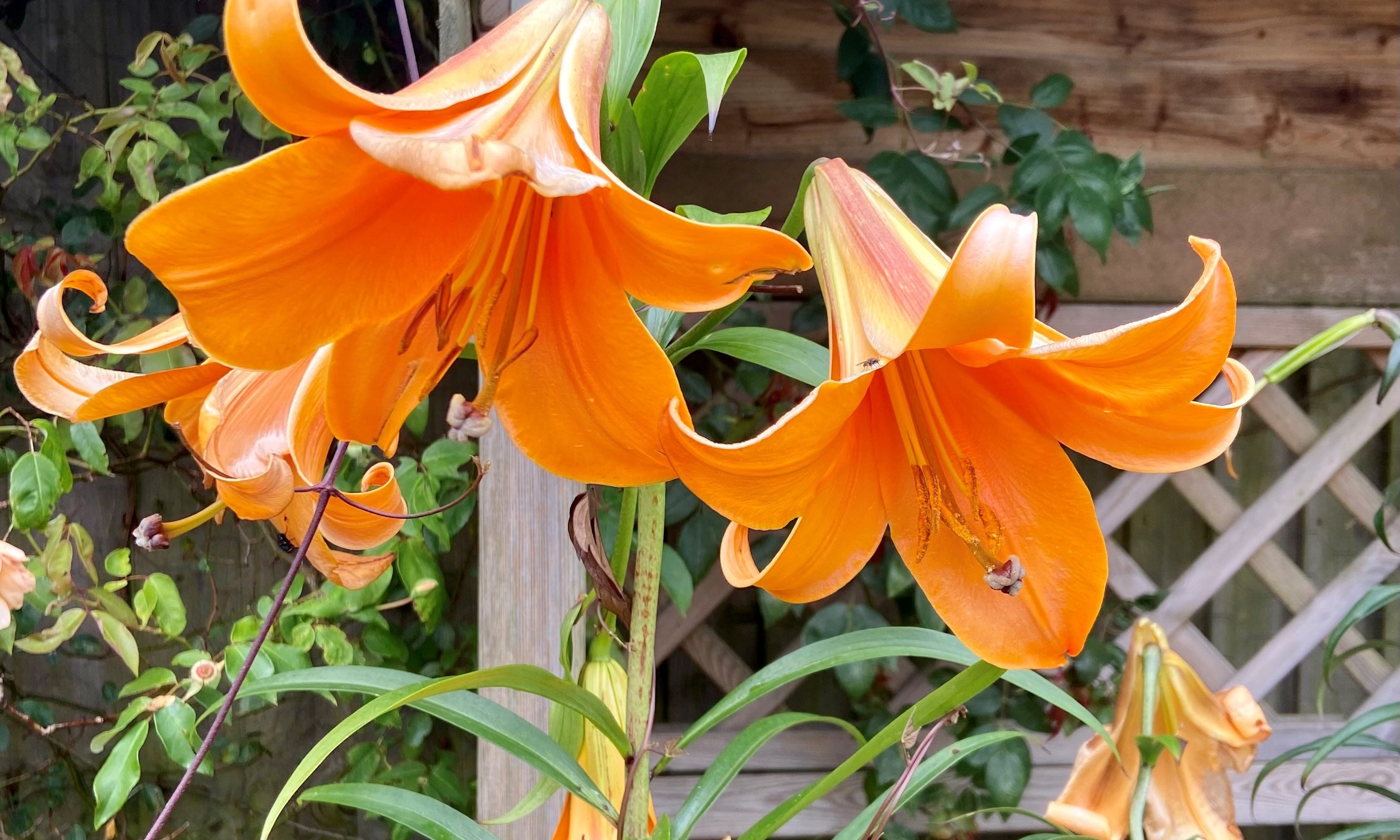 The following plants are listed as suggestions for star performers. Some are hardy, some are not, but they offer a variety of fragrances, styles and sizes of plant.
Lilies. Hardy bulbs. L regale is hard to beat and is happy planted in the ground. Asiatic lilies flower in June/July and are followed by Oriental lilies in July/August. Casablanca (oriental) has enormous white scented blooms. All will do well in pots and are key plants for the evening with sumptuous heady fragrance.
Flowering Tobacco. Especially Nicotiana sylvestris which can be grown as an annual or biennial and is tall, stately and white.
Sweet Rocket. Hesperis matronalis. An easy biennial in white or mauve. Not showy but good perfume. A good filler in the border.
Night-scented stock. Matthiola longipetala bicornis. Easy to grow annual or biennial in mauve and white. Another good filler in the border.
Angel's Trumpet. Brugmansia. Not hardy, but fast-growing and exotic looking with huge spectacular trumpet flowers and strong evening scent.
Pelargonium gibbosum. A personal favourite, and a bit of an oddity, this South African species has tiny bright green flowers which pump out a delicious perfume at night.
Night scented phlox. Zaluzianskya ovata. This small plant has a strong evening scent. The white star-shaped flowers close into red cups during the day.
Ginger lilies. Hedychium. Strongly fragrant rhizomatous plants. Not all hardy, but gardnerianum, forrestii and coronarium are fabulously fragrant, exotic looking and worth growing in mild gardens, or in pots (large!)
Night-blooming jasmine. Cestrum nocturnum. An evergreen shrub with creamy-green flowers which have a heady evening perfume, but none during daylight. Only hardy to -5C so will need a conservatory or cold greenhouse for winter
Heliotrope. Heliotropum arborescens. Grown as a summer pot plant, with clusters of fragrant mauve or purple flowers. Another plant for a table centrepiece.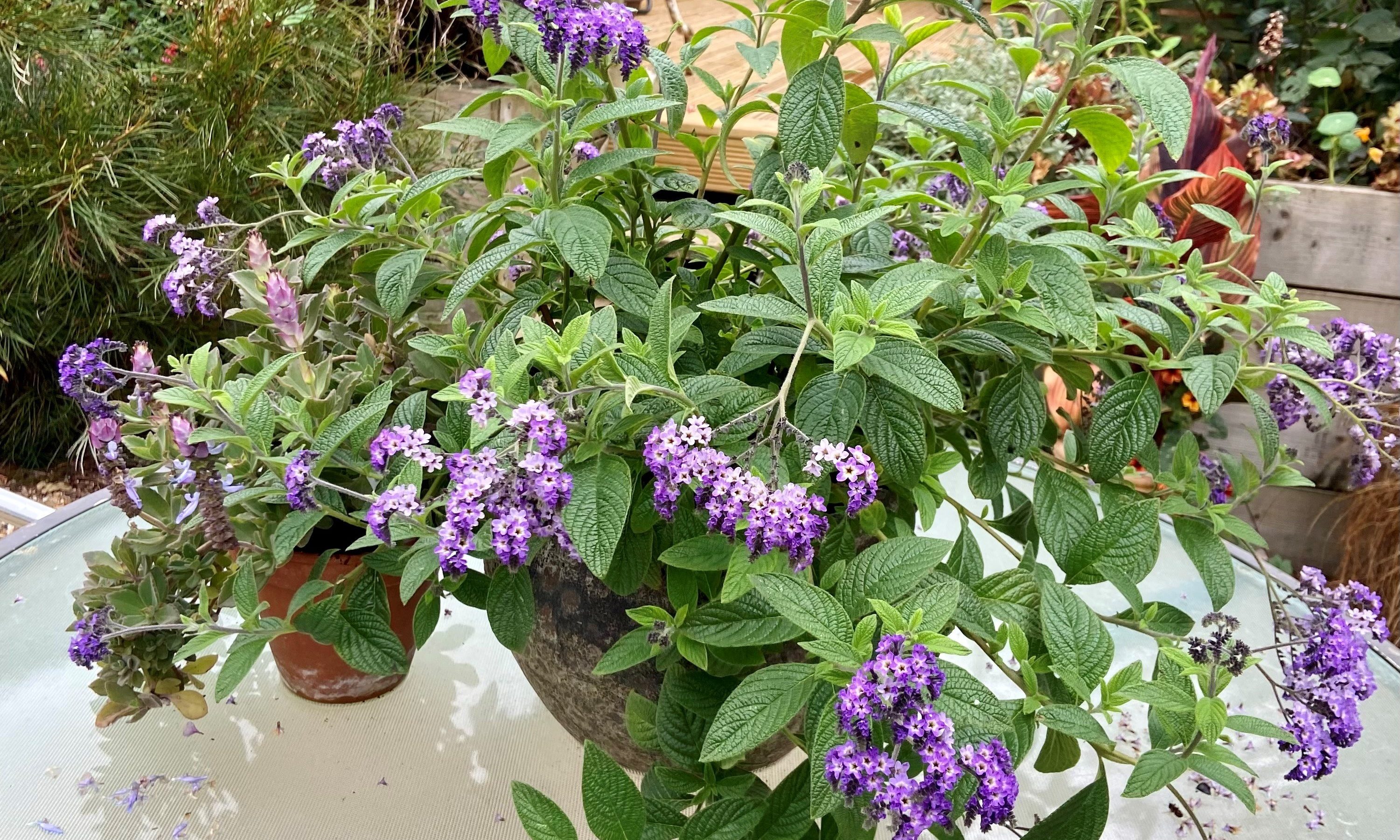 Night-scented plants have evolved to be pollinated by night-flying insects, usually moths, and smell strongly to lure pollinators in while they are active. In tropical climates some plants, including species of mango, banana, and agave, are pollinated at night by bats (chiropterophily). Next time you sip a tequila, remember to thank a bat. It is no coincidence that many of these plants are white, as this makes them more visible in low light. White flowers are the last to disappear into the gloom at dusk and remain visible in moonlight giving a calm and romantic feel to the garden as night descends.