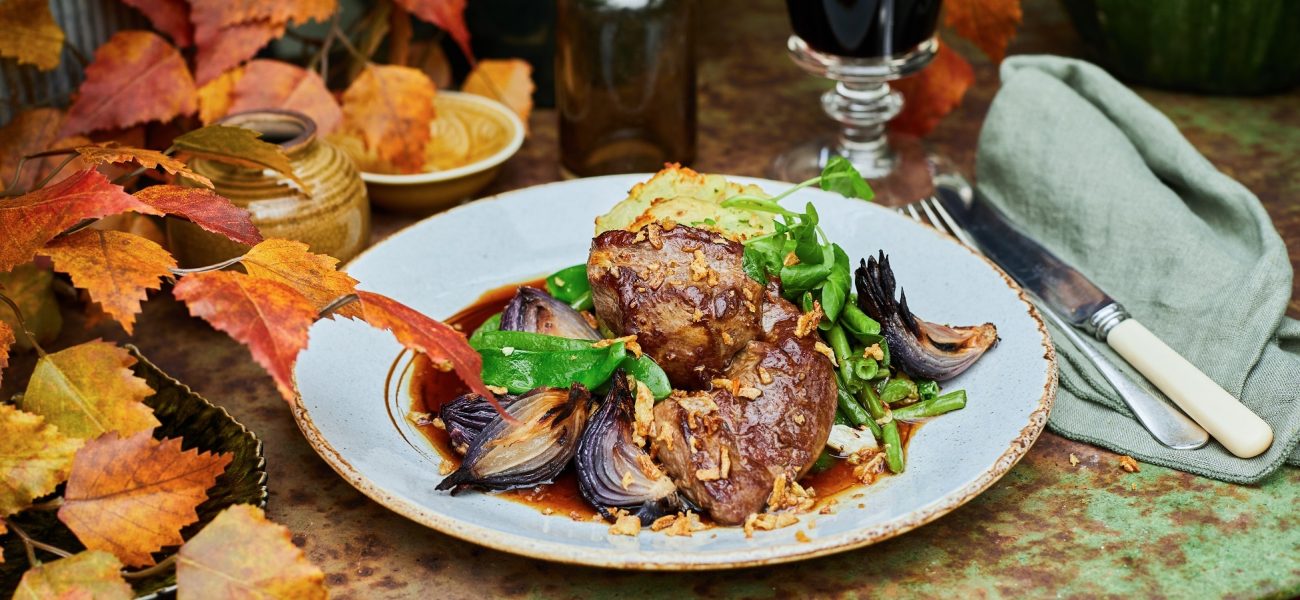 Eat the Seasons - Venison
For nearly a decade, our cafe has been creating delicious venison dishes, served in a variety of ways. From meaty burgers and tasty sausages, to sizzling steaks, warming casseroles and roasted joints. Always popular with our customers, we felt that now more than ever was a good time to shine the spotlight on this healthy super food and explore what it means to eat well, with the seasons and where possible support our local supply chain.
Conscious consumption is now a part of the pandemic mindset, focusing our eating habits on local, seasonal ingredients and supporting independent, small businesses. This year has highlighted to many of us the importance of looking after our physical and mental health and well-being. We now want to know more about what we are eating and how those ingredients are sourced, delving deeper into the journey from field to plate.
So what is it about venison that makes it so good for us to eat? This is easy, take a look at this list:
Less fat than skinned chicken
A great source of haem iron
Brimming with zinc
It's lower in saturated fats and therefore much leaner compared to other red meats
A great source of protein
Packed with essential B vitamins
It's low in sodium, so better for your heart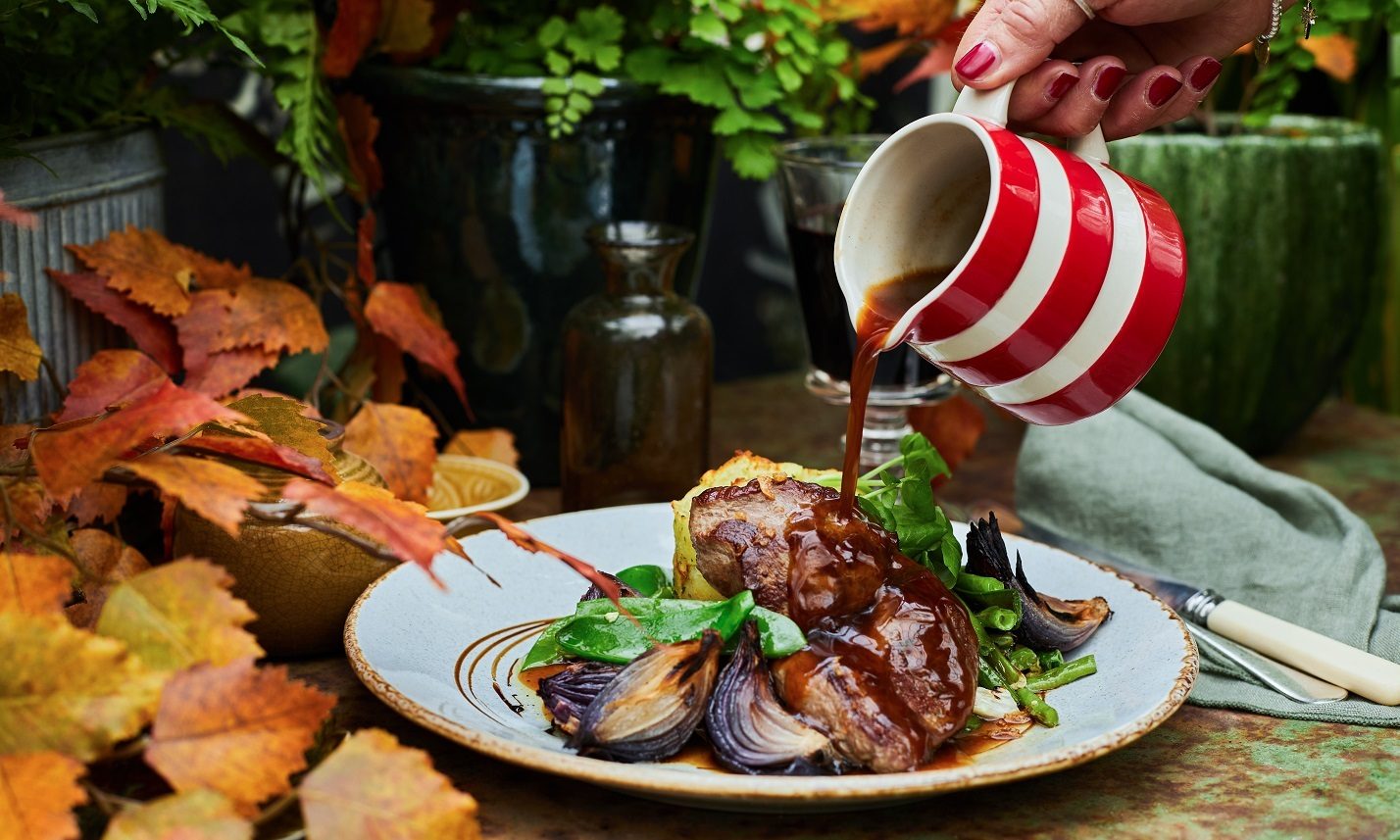 Seasonal, sustainable and packed full of nutritional benefits, venison really is a super-food. So where does our venison come from? Over the years our head chef Rich has built an excellent relationship with local supplier, Nick Orton who in part manages the deer stocks within the Duchy woodlands surrounding the nursery – that really is on our doorstep!
Nick is pretty unique, he is licensed to stalk, butcher and supply the meat, so there is complete transparency and traceability. The quality of the meat is second to none, as Nick says:
"Cornish deer literally graze from probably the best salad bar in the world".
Once culled, the carcass is hung for a week in Nick's refrigerated larder and then, so as not to stress the meat, Nick carefully and respectfully cuts the meat into joints, removing any gristle as he goes along. The meat is then packed and supplied directly to our kitchen. Within a two week cycle from the field, the meat is on the plate and served.
[The reason wild deer need to be culled is so we can protect and preserve our woods and farm land. The Cornwall Deer Society collates evidence on the damage deer can do and creates a cull plan with local landowners to ensure that there is a method to how the deer stocks are managed].
Our new autumn and winter menu features a delicious dish using this star ingredient. Seared Duchy woodland venison steak served with roasted onion, a redcurrant jus and crushed herb potatoes. We think it's rather special and we hope you think so too.
Note: our cafe is currently closed until lockdown restrictions are lifted. We have therefore currently suspended the new menu and instead we are offering a delicious new take-away menu which includes a rather taste Duchy Woodland Venison Burger.