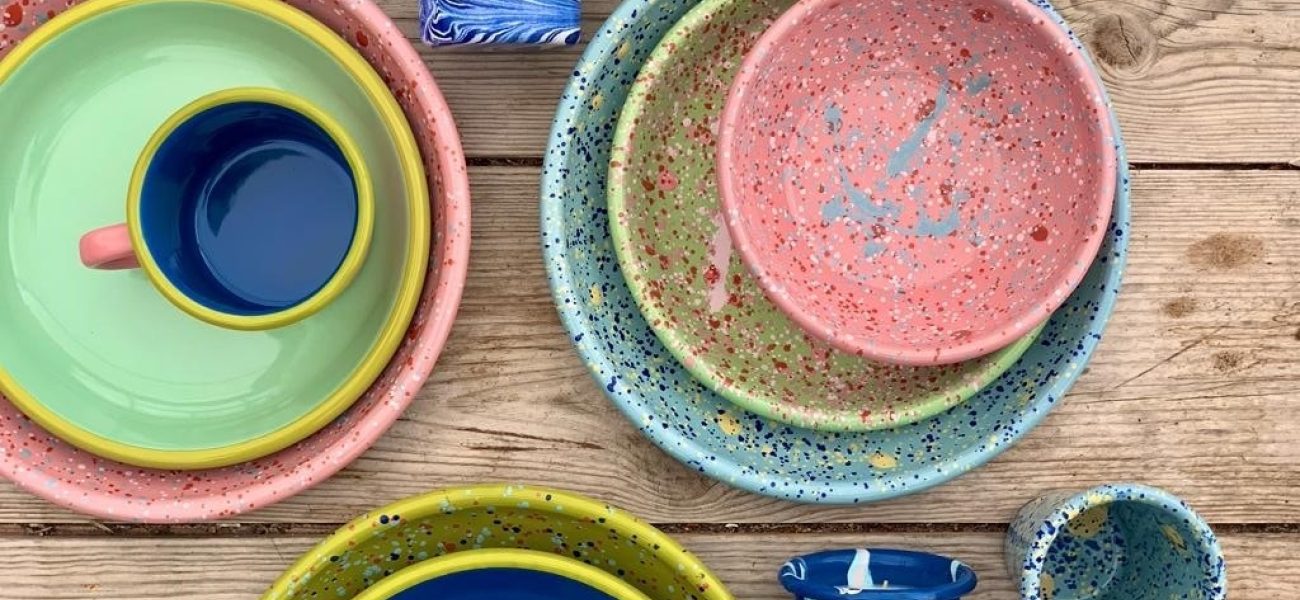 BORNN to be
In our latest journal entry for 'Little Shop of Stories', Naomi Kittow - Retail Buyer - writes about a very stylish collection by BORNN.
I remember my grandmother using enamelware in her kitchen, solid white with an accented rim of blue, essential unbreakable pieces, they were all about practicality and expected to last a lifetime. Little has changed in the design of enamelware which dates back to the 1870 's, it is still a classic, gaining popularity in the home once again.
We were thrilled to introduce BORNN enamelware to the shop, it's stocked in many renowned locations and now Cornwall. Produced in Istanbul by artisans, using traditional manufacturing techniques each piece of enamelware is unique. Raw steel is machine or hand-formed, dipped in enamel, glazed, and then kiln fired leaving a smooth finish. Depending on where an individual item is placed in the kiln will impact the colour intensity of each product giving each design a unique beauty. They are ultradurable just as you would expect from enamelware, both dishwasher safe and oven friendly.
The Island Breeze & Marble range collections are handmade individually, each with a point of difference. The solid-coloured pieces feature a surprising pop of colour on the inside that will bring a burst of colour to your indoor table and perfect for dining al fresco. Completing the range BORNN have introduced hand poured natural soy candles made with natural oils that arrive in wooden boxes, great for display and for gifting.
The combination of traditional design and delightful colour ways will last a lifetime in your home, come and take a look.