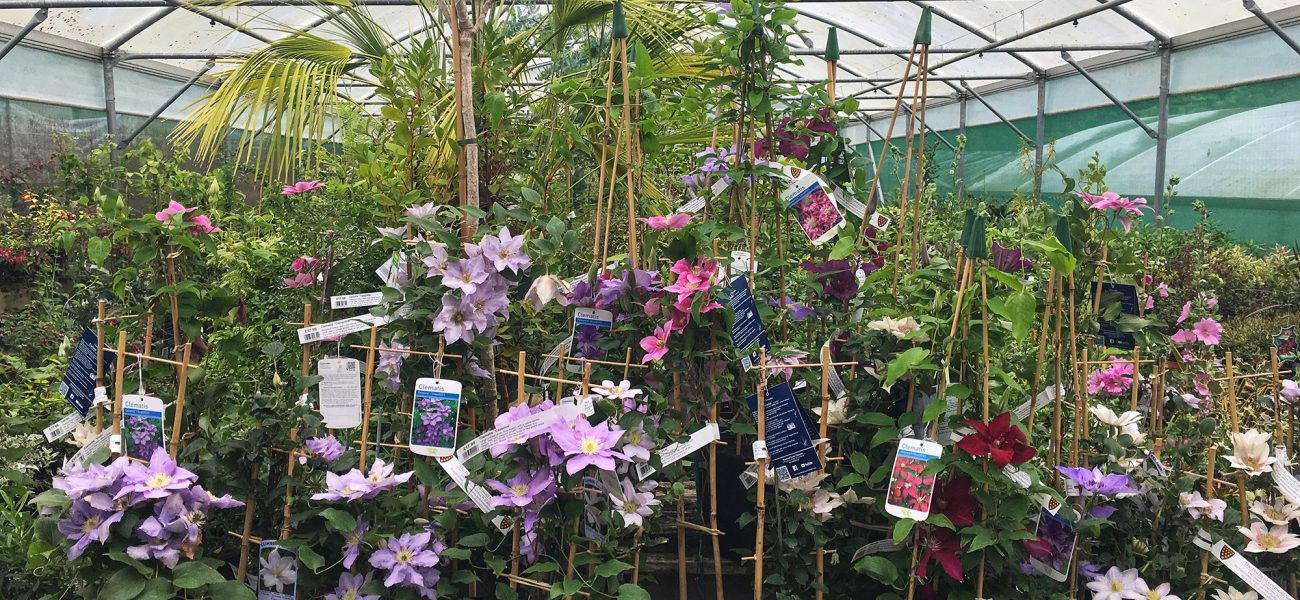 Raymond Evison Clematis
Having spent six decades looking for, breeding and developing the very best clematis, Raymond Evison now sells his collection worldwide from his nursery in Guernsey.
Raymond has introduced over 100 Clematis varieties and cultivars, many of these featuring in his gold medal-winning RHS Chelsea stands.

The process of breeding a new clematis variety takes 10 years of crossing, selection, assessment and multiplication. Raymond Evison Clematis look specifically for distinct flowers, good colour, growth habit, disease resistance, flowers per plant, repeat flowering/flowering season, uniformity/stability between plants and, of course, beauty.

These superb Raymond Evison Clematis are easy to grow with the basic care, and they'll give you large amounts of blooms and colour year after year.
It's best to select an east/west- or north-facing site to keep the roots cool and prevent the flowers from fading in strong sunlight. Dig a large hole and mix in some good compost and a small amount of basic fertiliser. Clematis are best planted deeper into the soil (5-6cm below the surface).

Keep well watered during the first growing season.


You'll find a variety of Raymond Evison Clematis here at our nursery – these are just a few of our favourites:
Rebecca
This excellent variety produces large, intensely red flowers for a long period in the summer. In time it will grow up to 2-4ft.
Corinne
There will be a large number of delicately stripped flowers on each stem in summer. A compact variety suitable for growing in a pot (120-150cm).
Vicki

Free flowering suitable for small and large gardens. Can be grown in a container on the patio due to its compact height (120-150cm).