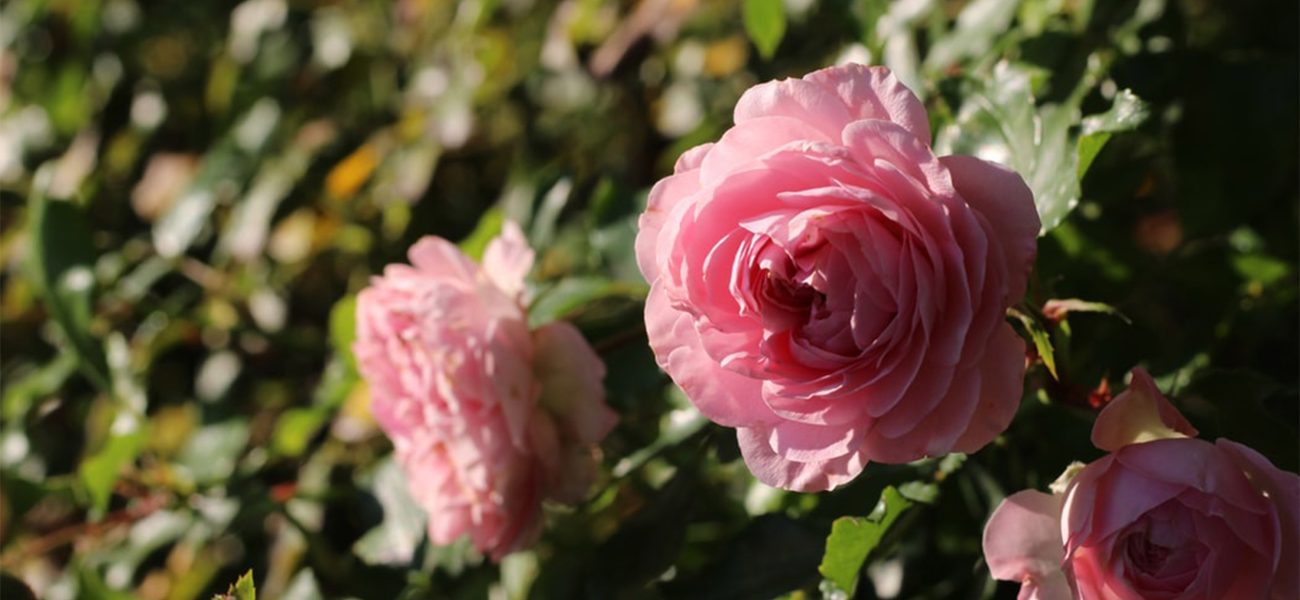 Roses
We think Roses are coming back into fashion, and whatever the style of your garden, we have a colour and type available. You can choose from miniature roses for containers to large ramblers growing up to 4-5m in the front of your house.

Generally very hardy, long-living plants, roses are easy to grow if you follow a few basic rules. Roses love sunshine (most varieties need more than half a day of sun), good heavy soil and they prefer some wind. As cut flowers they'll take their unmistakeable soft scent into your house and brighten up your home.

Rose of the year 2020 is, 'Sweet Honey'. This stunning variety has a creamy-apricot flower and a fruity fragrance. 'Sweet Honey' is a Floribunda-type rose with large clusters of elegant hybrid tea-shaped flowers. It's been selected by the rose breeders for its outstanding disease resistance, strong bushy upright growth (100cm) and dark green foliage.

Another one to look out for is our new top-selling climber, 'Starlight Symphony' (Rose of the year 2019). It blooms throughout the summer in large clusters of scented pure white flowers, and reveal prominent pink-tinged stamen, which are very attractive to pollinating insects. This healthy plant can reach up to 3m in height.

To add to our collection, we've made a selection of beautiful David Austin roses available once again.

Alongside these and many other great varieties, we've also managed to secure plenty of 'Gertrude Jekyll' for the 2020 season. 'Gertrude Jekyll' has fully double bright pink flowers with a strong old rose scent. Blooms appear in large quantities throughout the summer. This beauty of a flower is a Shrub Rose (1m), or it can make a short climber (up to 3m) if the seasonal trimming is kept to a minimum.
For more expert advice, please chat to our horticultural team and have a look at our current rose booklet.
A few of our favourites for the 2020 season:
'Blue For You' (FL) as planted in our Bumblebee garden;
'Duchess of Cornwall' (HT)
'Perennial Blue' (repeat Rambler)
'Perennial Blush' (repeat Rambler)
'Scent From Heaven' (Climber)
'Scented Garden' (FL)
'Matador' (GC)
'Eye of the Storm' (FL)
Choosing your Spring Bulbs
Now the festive season is over, it's time to start looking forward to springtime – find the right spring bulbs for your garden.