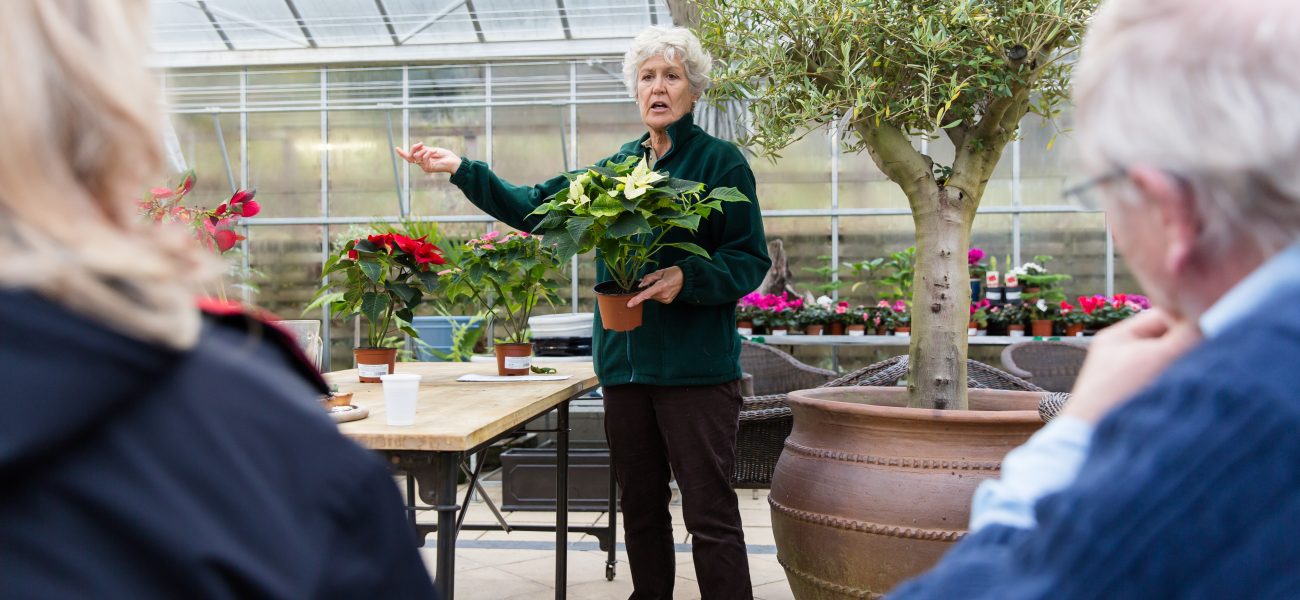 Top tips for planning your garden
Becky Martin, the nursery gardener wrote this article originally in 2016 for Cornwall Today. She has revised the piece for 2020/21, perfectly timed for winter reading as gardeners thoughts start to plan for next year.
Define your objective
What does your garden need to do for you? Is it a wildlife haven, an outdoor entertaining space, a food producer or just somewhere to grow your favourite flowers? Probably a mixture of all these, and more. How much time and effort can you commit to? How much money can you spend? Thinking hard about this at the outset will enable you to make a viable plan.
Understand your site
You need to consider influences within and beyond your flower beds. Make sure you know where the wind comes from, where the water accumulates in a wet spell, and the corner that never gets any sun. Note any structures you would like to obscure, and any vistas you would like to enhance.
Know your soil
At the very least you need to know whether you have an acid, neutral or limey soil. You should also look at your soil type. Is it clay, sand or a lovely crumbly black loam? Remember that soil can vary in different parts of the garden. Knowing your soil will enable you to buy plants suitable for your conditions, and avoid expensive disappointment.
Think upwards
Height does not only mean trees, shrubs and house walls. Use structures such as arches, pergolas and obelisks to create height and divide the space. Temporary height can come from bamboo wigwams for sweet peas, or tall see-through plants. These can be useful short-term solutions whilst waiting for a strategically placed shrub to grow.
Remember winter
When the weather is vile, the garden is seen mostly through the windows. It is not difficult at the planning stage to work out where to plant an early flowering shrub or two to provide interest from indoors. Similarly, the trip between the car and the front door may be our only journey outside in winter, and this could be made interesting with a little forethought.
Use sympathetic hard materials
When choosing a material for paths, patio or other features make sure it looks comfortable with surrounding buildings and existing structures. Try to use the same look through the garden to give a cohesive design.
Collect pictures of gardens you like
This will help you work out what style appeals to you, and how you would like the finished garden to look. Try to isolate the key elements you are drawn to. You might like the profusion of a cottage garden, or you might prefer a more contemporary look with hard landscaping and restrained planting. Planning is a lot easier if you know what you're aiming for.
Make good use of your boundaries
Make them work for you as part of your design. A garden fence can support shrubs or climbers. A wall is always an opportunity for planting, whatever its aspect. A hedge can be a key feature of the design. It can unite the garden with the landscape beyond, or provide a bold structural statement at any time of year.
Don't be limited to the plants you know
If you want something tall, white and frothy, put 'tall white frothy' on your plan. It doesn't matter if you don't know a. plant like that. Any good garden centre or nursery will be able to suggest plants to fit the bill.
Restrain yourself
Don't buy your plants until you are ready, or nearly ready, to plant them. We've all done it; come home with plants we couldn't resist, only to leave them languishing in their pots for months on end. They lose vigour, deteriorate and often die. Besides, your final plan may not be the same as the original idea. In this situation it's best just to get them in the ground. That way they will be stronger and bigger when (and if) you need them for your plan.