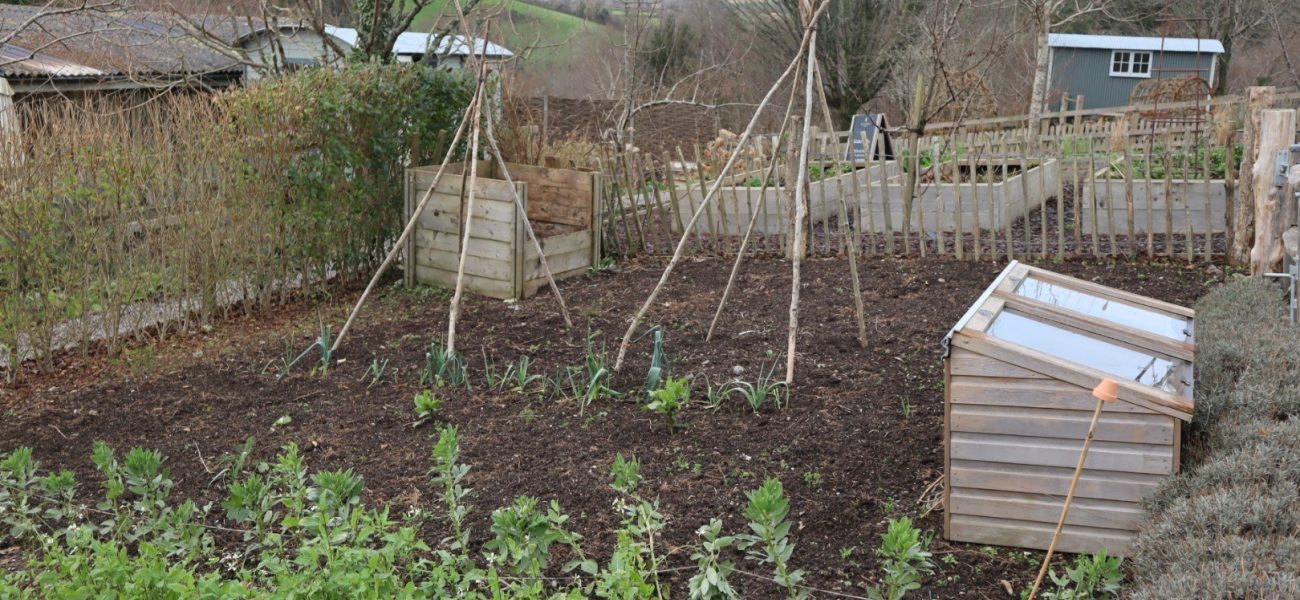 The Bumblebee Blog - February 2022
In the latest Journal entry, Becky the Nursery Gardener starts the new year in the Bumblebee Garden with a list of garden jobs.
As you would expect, there is very little bumblebee activity in the garden now, though it is so mild there are insects about, including honeybees. This is an excellent time to get ahead with garden jobs, and one extremely satisfying task has been emptying and spreading the compost we made. It has been brewing for several years now since the garden was first started. After putting aside, the top layer of material which had not decomposed, the rest was spread over the vegetable patch, with enough for at least an inch over the whole area. The compost bin is in the far corner of the garden, under the shade of a redwood tree. The privet hedge in that area has always looked greener and lusher than elsewhere, and we wondered if it was because is was sheltered and shaded by the tree. Not so! Excavation of the compost revealed privet roots extending from the hedge line and coming up approximately 40 cm into the actual compost, clearly gorging on the extra nutrients.
Weeding has continued but must be done painstakingly by hand to retain the self-sown annuals. Bulbs are beginning to poke their noses above ground, the Cyclamen coum have been flowering for several weeks, and the primroses are almost out. The winter-flowering cherry continues to carry a smattering of pink blossom and the winter-flowering honeysuckle is in full swing. Unfortunately, this is not close enough to the paths to catch the smell, but it is appreciated by the early pollinators. The roses have been pruned and tied in. Paul's Himalayan Musk is a fierce rambler and needs reducing and keeping under control against the back of the hut. Perennial Blush, another rambler, is not so vigorous but is still pushing out new flower clusters; it barely stops all year. Three plants of Clethra alnifolia (summer sweet) have been evicted and replanted elsewhere because they have not thrived in their current position, and not flowered once in three years.
We sowed hardy annual seeds in the autumn, and while some are looking promising, all the Orlaya grandiflora and Ammi majus seedlings have perished. They started well and it is unclear why they have died. This is a disappointment as they would have brought some early "froth" to the plantings. The sweet peas, Cerinthe and cornflowers are looking healthy so far.