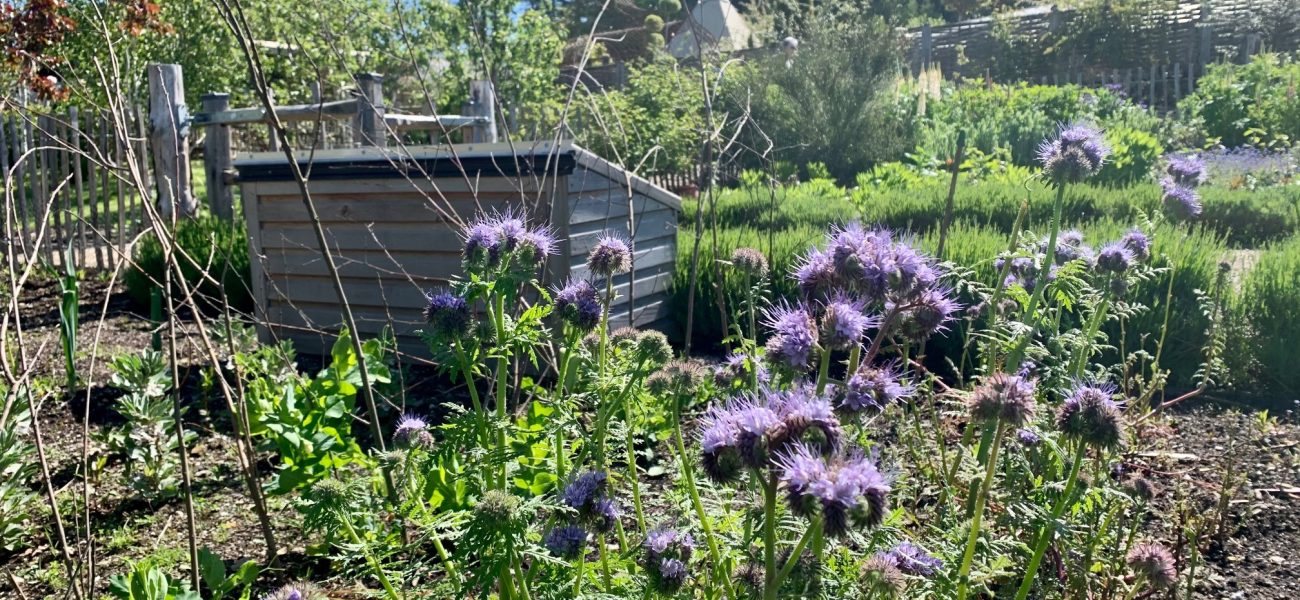 The Bumblebee Blog - Part 11
Finally the garden is beginning to catch up after a challenging Spring for growing. Read Becky's latest instalment on The Bumblebee Garden.
At last it looks as if proper spring weather has arrived; the sun is shining and the soil is warm and damp. Perfect growing conditions for plants, and weeds too. The last couple of months have been very difficult with cold daytimes and colder night temperatures which have significantly delayed growth across the board. Nature has a way of compensating, but there is a great deal of catching up to do.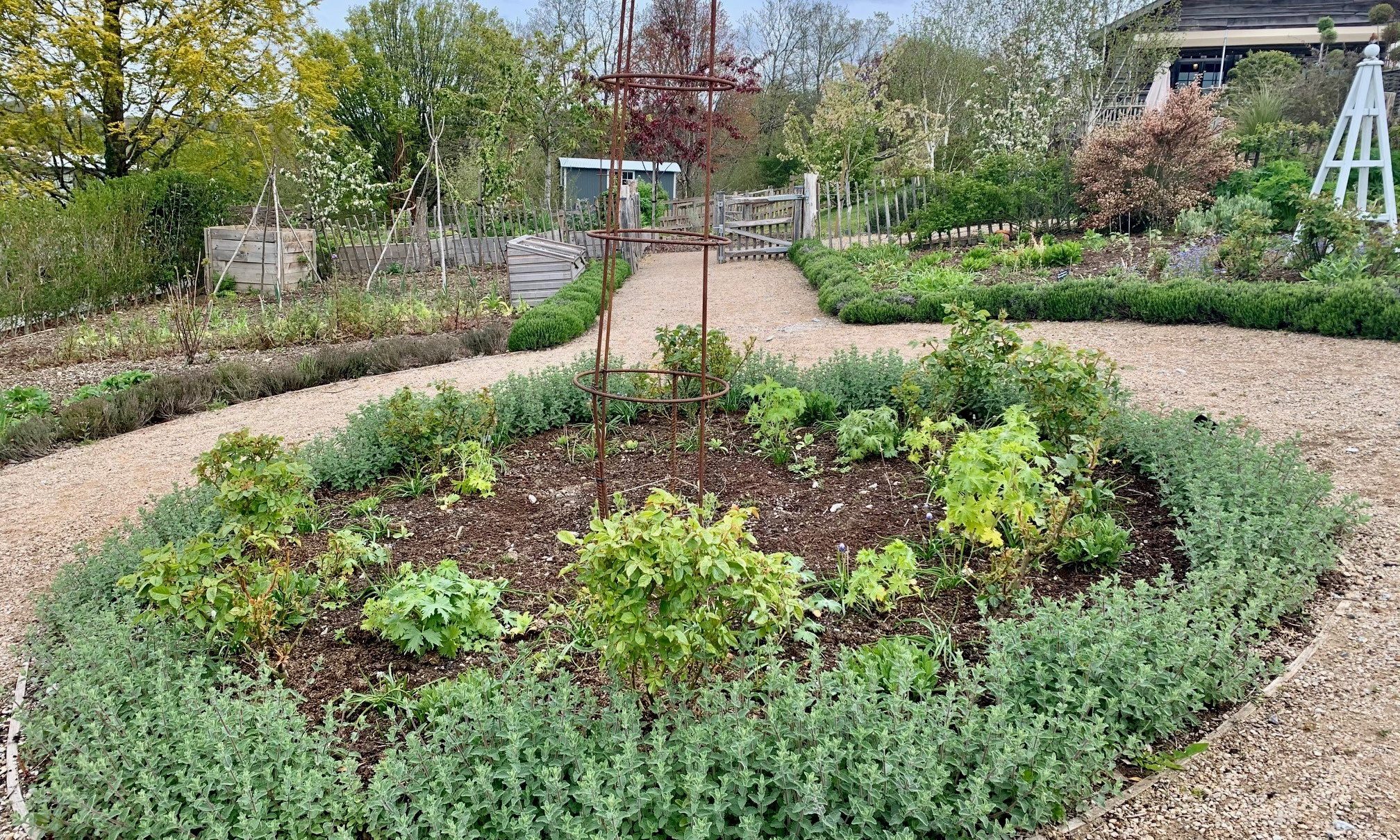 In the bumblebee garden the Nepeta Six Hills Giant which encircles the central bed is just breaking into flower. This will bring in pollinators from all corners of the site, and provide nectar and pollen for weeks to come. The roses are still in tight bud. Rosa Sarah van Fleet, a rugosa hybrid, looks likely to win the race and be first to flower. The rugosa hybrids are a robust and easy group of roses to grow, being generally vigorous and disease resistant. They repeat flower, smell lovely and have wonderful hips. It is closely followed by two ramblers, R. Paul's Himalayan Musk, and R. Perennial Blush. Though they both bear clusters of pink flowers, they are very different in habit. Perennial Blush is compact, and it repeat flowers over a very long season. It has held tight buds all through the winter. Paul's Himalayan Musk is a traditional rambler, making huge whippy bramble-like growth one year which flowers the next. It is a glorious cloud of blooms for a few weeks in June, and that's it for the year.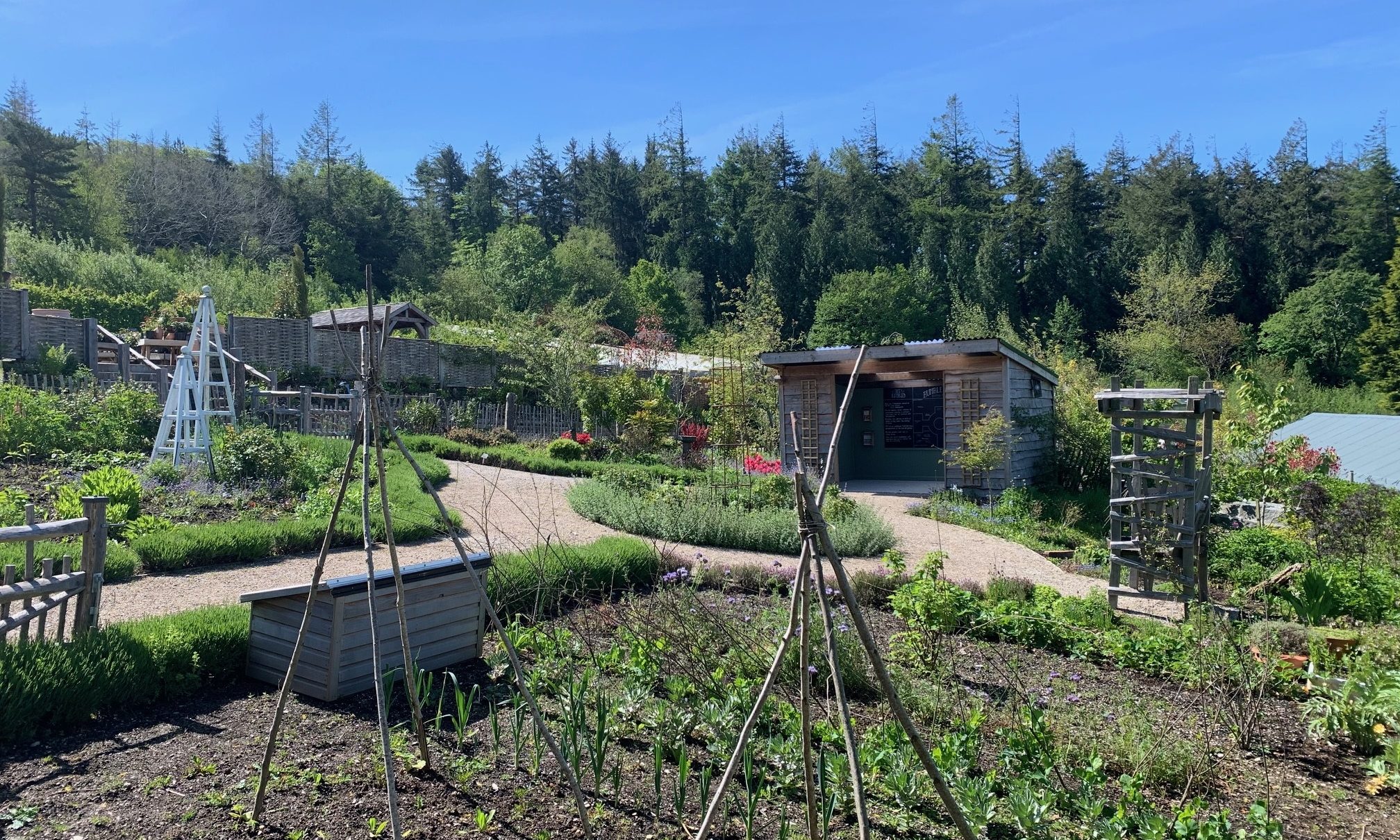 In the vegetable patch we have broad beans, peas, onions, leeks and strawberries making progress. This year we are going to try growing squashes up the wigwams we used last year for runner beans. Hopefully this will save space and make it easier to see the unusual varieties we have planted. On the continent courgettes are sometimes grown up a stout stake, but I have not been able to find out whether these "climbing" courgettes are a specific variety, or just a method of growing any courgette. I feel an experiment is needed.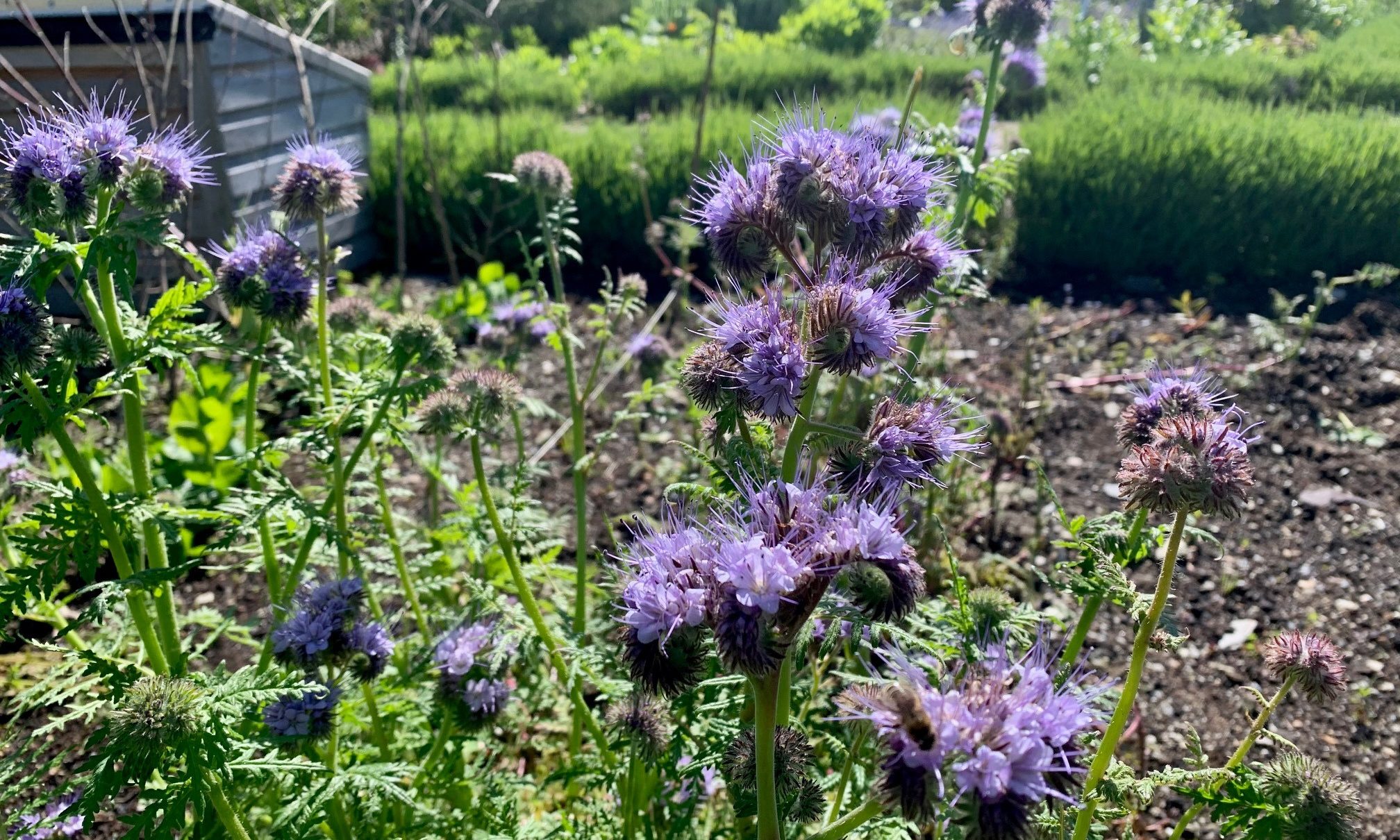 Also in the vegetable corner is a patch of Phacelia tanacetifolia. This gets its common name, fiddleneck, from the shape of the emerging flower spikes. It is extremely attractive to pollinating insects which is not surprising as it is a member of the borage family. It is used by gardeners and farmers alike as a green manure, and because it is not related to any vegetable crops it can be used without spoiling a crop rotation cycle. It conditions the soil and suppresses weeds. The sight of a whole field in bloom is reminiscent of a lavender field (but without the fragrance).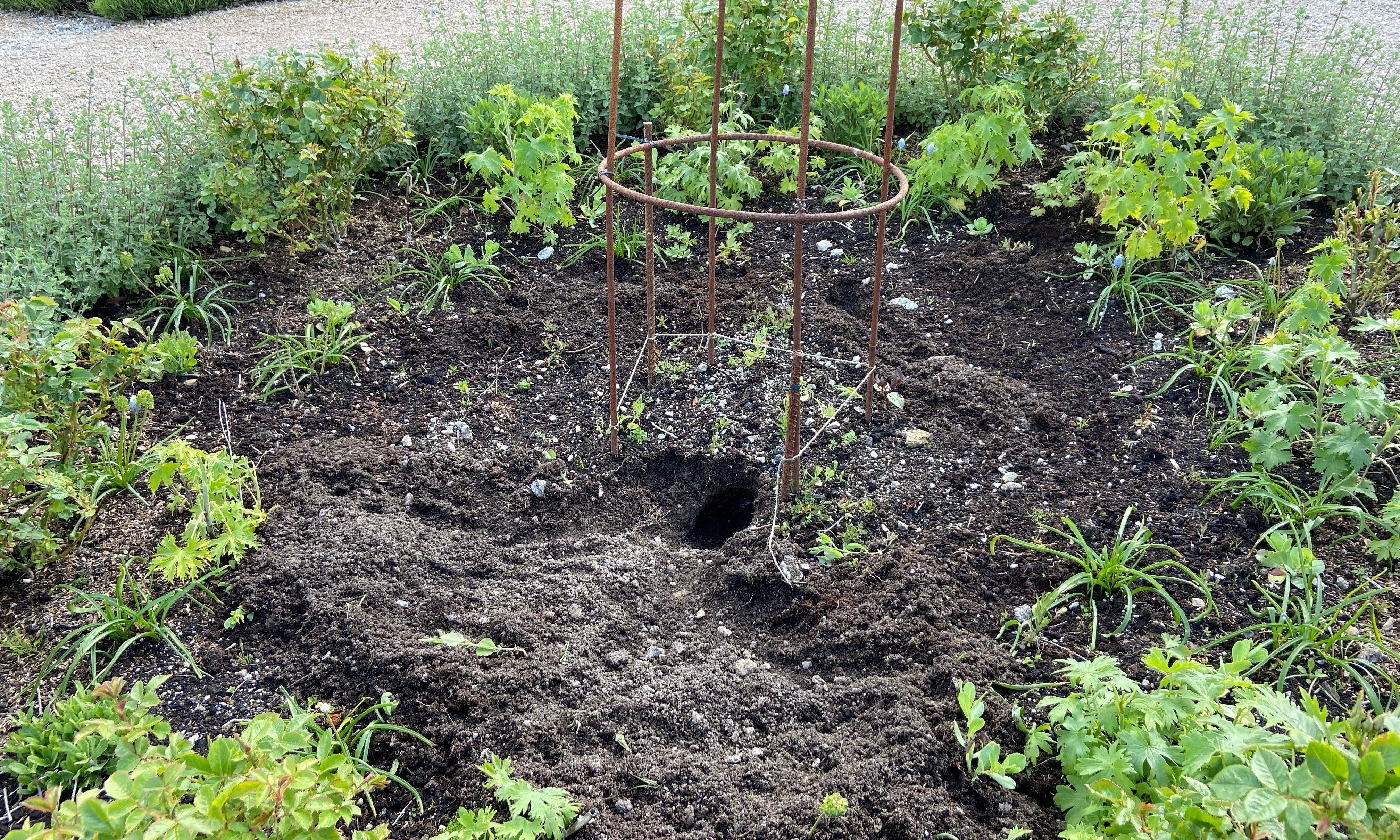 Unfortunately, life in the bumblebee garden is not perfect; we had an intruder. Overnight a rabbit got in and started excavating a hole right in the middle of the round central flowerbed. It has dug up cosmos and sweet pea seedlings, young plants of Cerinthe and some Verbena bonariensis. Fortunately, there are more young plants around to fill the gaps. This year seems to be particularly bad for rabbit damage.