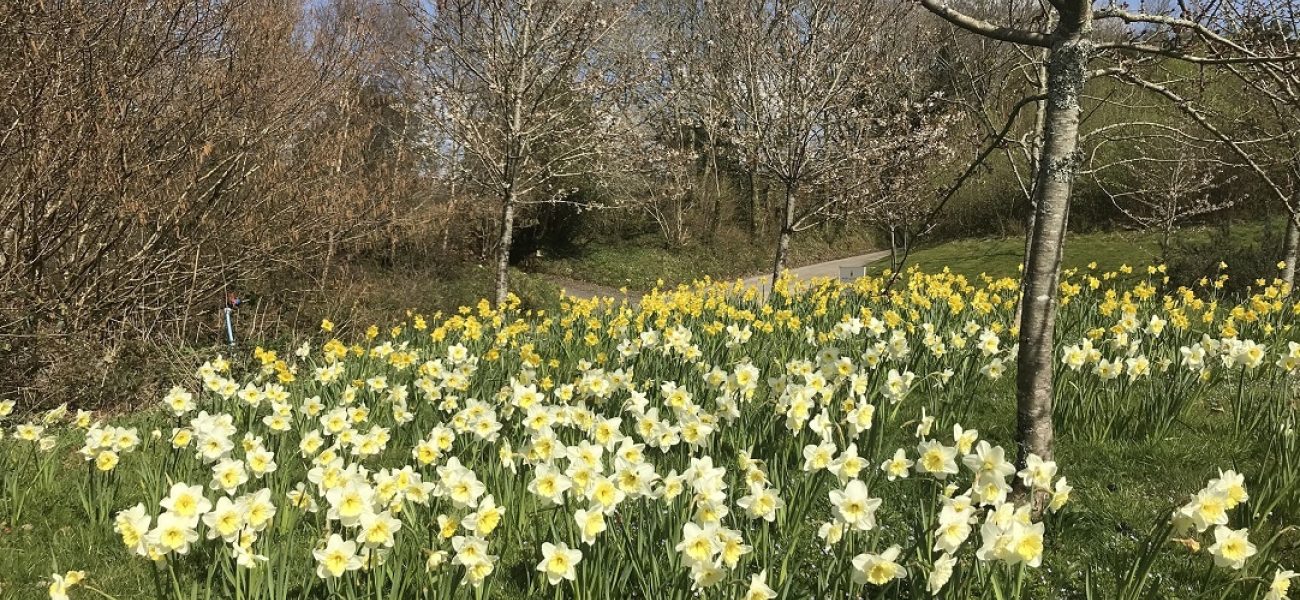 Sorry you missed it...
This spring we were treated to a swathe of daffodils at the entrance to the Nursery, our gardener Becky was able to document this stunning spectacle.
Those endless grey, cold, sodden, windy days of last autumn seem like another century but we were busy planting daffodils. Three thousand bulbs in three varieties were planted in the orchard area adjacent to the car park. They were planted in overlapping patches around the trees to try and create an "instant natural" effect. Despite planting the bulbs in near mud at times they came up in defiance and looked spectacular. Meanwhile our gates were locked and they had no audience so this is to show you what you can look forward to next year.