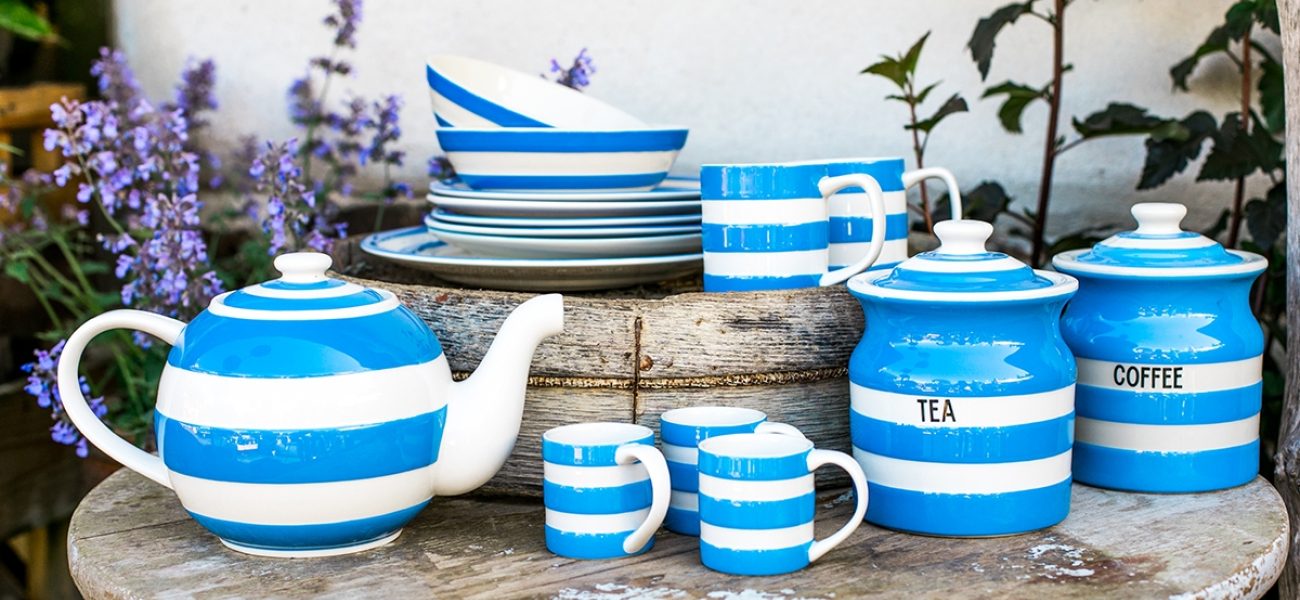 Cornishware - A Stripy Story
We are thrilled to be stockists of Cornishware, an iconic British design and brand, first produced in 1923 by T.G Green.
This well-loved and distinctive design was originally the idea of an employee of T.G.Green who thought the iconic blue and white stripes was reminiscent of the blue skies and white-crested waves of Cornwall, which is how Cornishware got its name.
Fast forward eighty years or so and in 2008 Charles & Karina Rickards took over the company with the aim to bring all the pottery production back to the UK, using Cornish clay dug from pits near St. Austell.
To this day, the majority of production is now in England and by the end of this year, all of the potteries production will be in the West Country.
A true artisan, high-quality product, Cornishware is a family-run business who are truly passionate about what they do and the legacy they are now custodians too. Our customers can truly take a special piece of Cornwall home and enjoy it for many years to come.