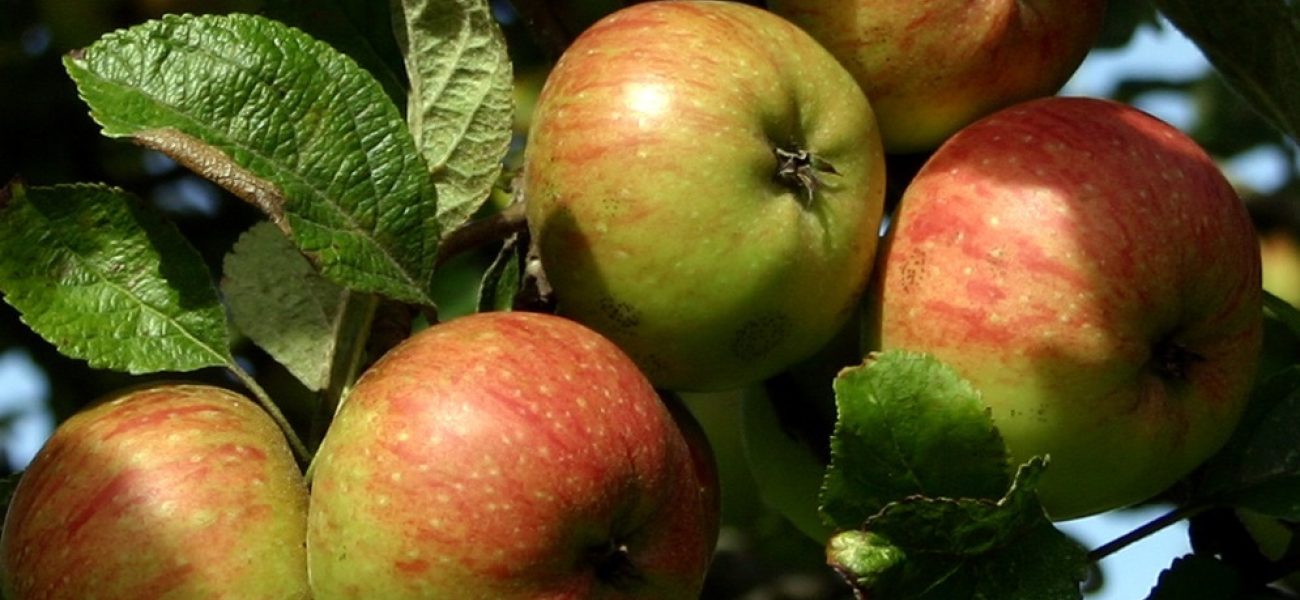 An apple a day...
From late November the nursery will have a number of local native apple varieties, many from the south west, available for sale.
Autumn has definitely arrived, with the leaves turning a golden ochre to deep red and our gardens beginning to look a little windswept and in need of a general tidy up.
Now is the time to plant fruit trees and in particular native English apple varieties. This autumn we have consciously created a list of local apple trees that we think will appeal to the apple lover and orchard enthusiast.
From the end of November, we will have in stock a good range of these local varieties, sold as bare-rooted one year old 'maidens' on the MM106 root stock. The long-term benefit to planting a local apple variety is that it not only continues the legacy of caring for these local, often heritage varieties, but it is also good for native wildlife and protecting local biodiversity.
If space permits, consider planting several trees or create a small orchard. Firstly, this helps with pollination and secondly you can extend your season by enjoying different types of apple at different times in the season.
Here are just a few of our favourites:
The Eater:
Ben's Red
This delicious dark red or variably striped dark red on an orange/red flush fruit was once a well known Cornish apple. Best picked in September.
The Cooker:
King Byerd
This 'typical' Cornish apple is a sweet-sharp fruit mellowing to a rich flavour is great in desserts. It has large green fruit turning yellow with red flecks, a vigorous heavy cropping tree, it is very disease resistant and the apples are best picked in October.
The Drinker (Cider/apple juice):
Cornish Honeypinnick
'Pinnacking' is something small in dialect and this is indeed a small flushed red fruit with a very sweet honey flavour. Probably used for early cider, a pin was a very small cider barrel used in the harvest field. Pick and use between September to October.
For general tree enquiries ask to speak to either Rob or Nick on the nursery team on your next visit.