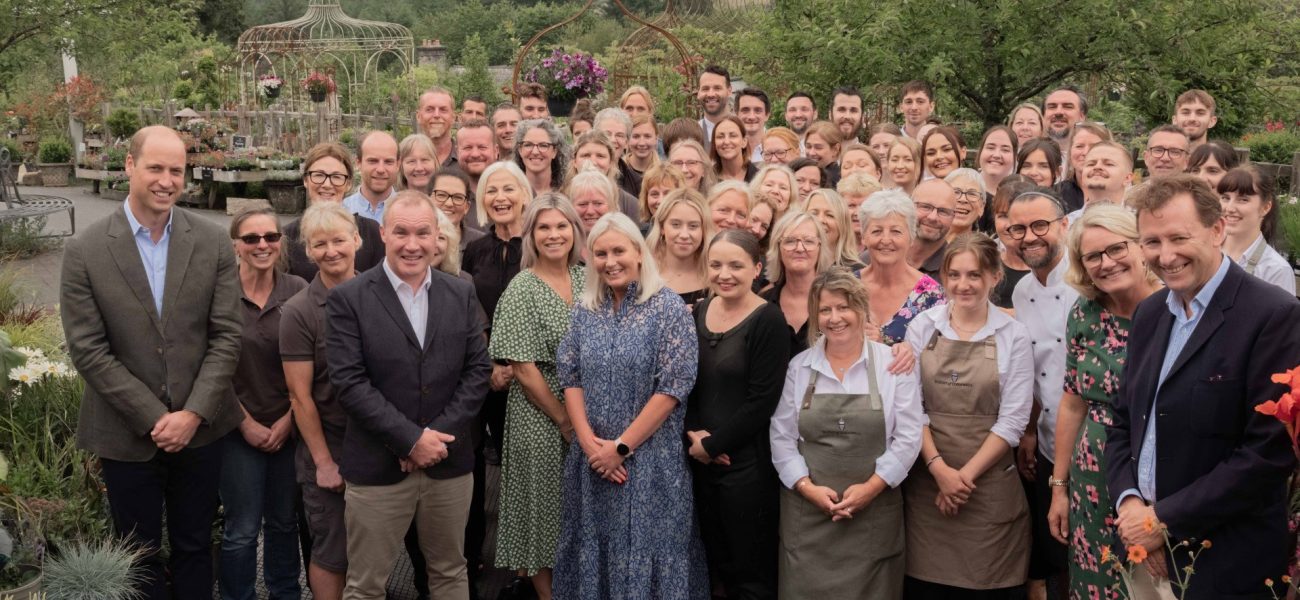 A Royal Visit
On Monday 10th July, we were delighted to receive a special visit from HRH Prince William, The Duke of Cornwall.
Members of the Duchy of Cornwall Nursery team had the opportunity to show Prince William around the new Nursery extension, which included the new retail space, new restaurant the Orangery, the glasshouse and gardens.
Prince William then officially opened the new building and participated in a group photo with Nursery staff to celebrate this wonderful occasion.