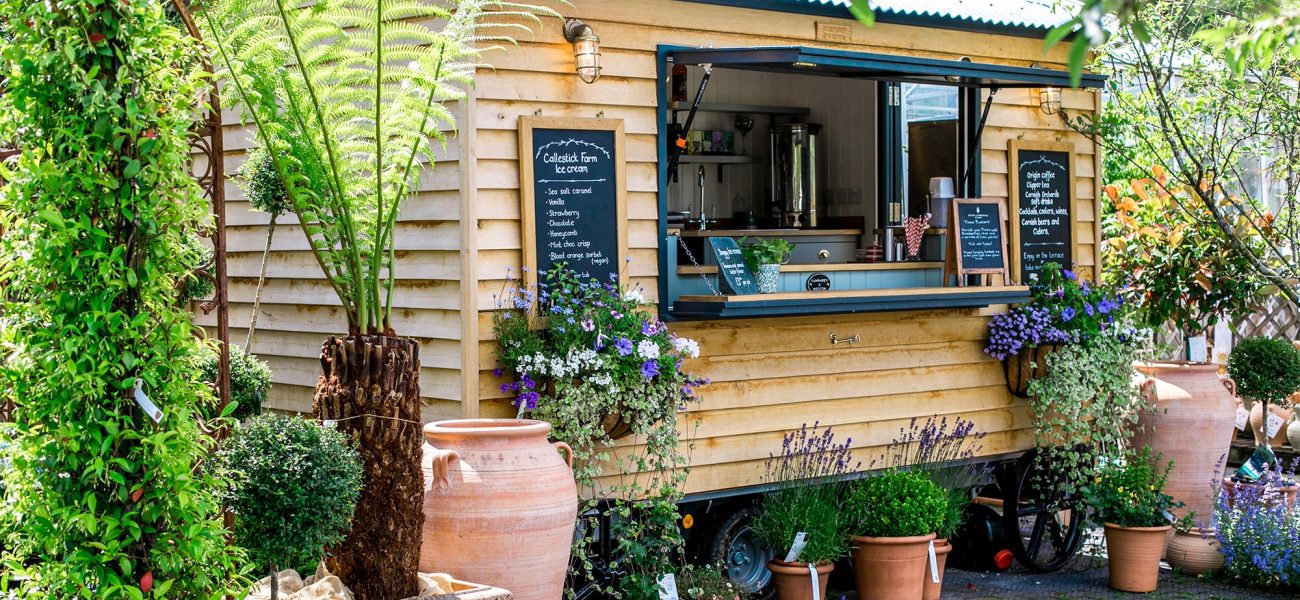 Our Shepherd's Huts
Take a closer look at our Shepherd Huts, designed and built by Pumphrey & Weston Ltd, a local business based in Withiel, Cornwall.
Founded by school friends Mike and Byron in 2015, Pumphrey & Weston creates bespoke, beautifully handcrafted shepherd's huts tailored to each customer's requirements, using many responsibly sourced materials from the south-west.
We've commissioned three Pumphrey & Weston huts here at our nursery. Firstly you'll discover the licensed bar hut on the terrace, which offers a range of hot and cold drinks like espresso coffees, coolers and cocktails, ready to go snacks and, from Easter onwards, delicious artisan ice cream from Moomaid of Zennor.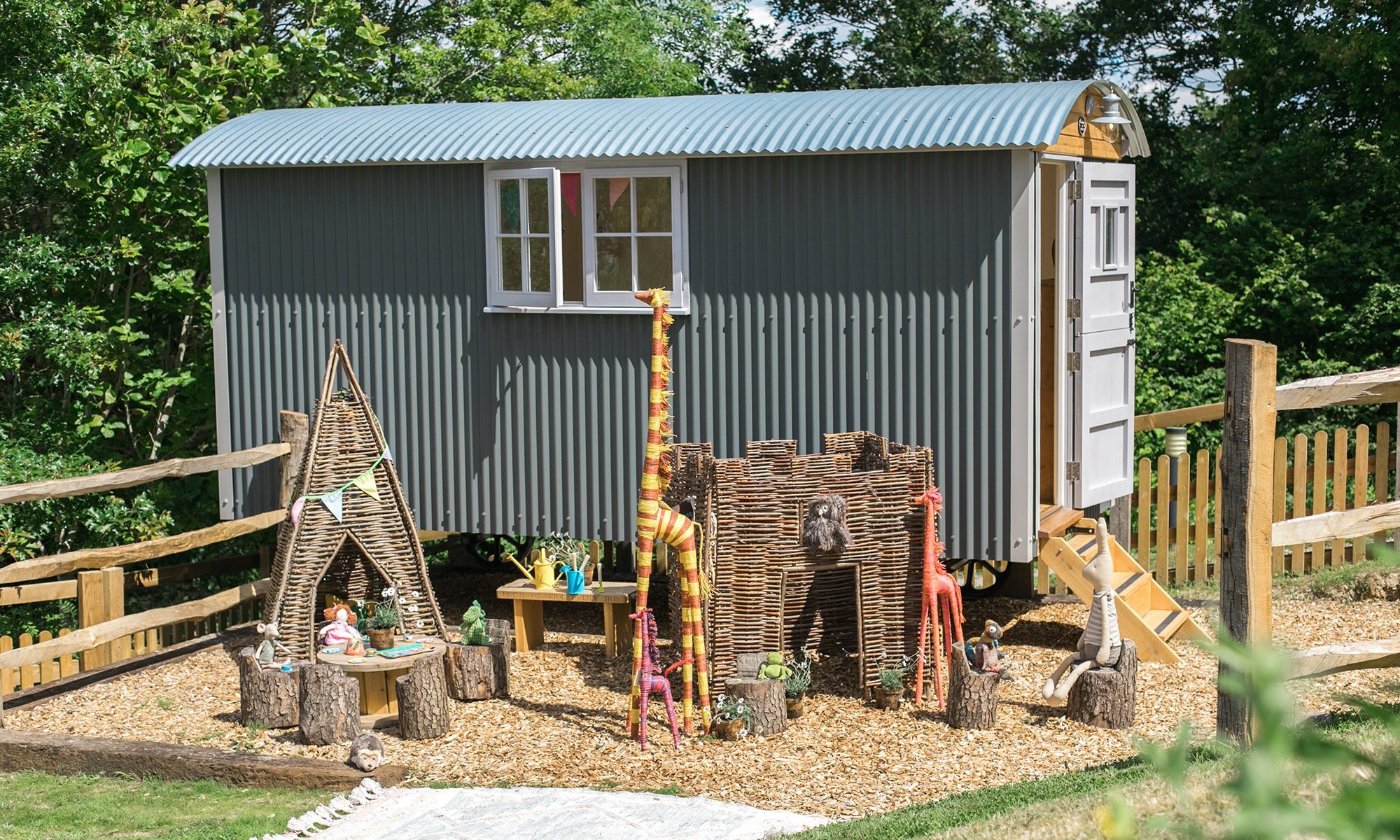 Then there's the popular but magical children's hut, fondly called 'Heb'. Situated in the natural play garden, the hut can be found at the end of a winding path and through a willow tunnel. Filled with traditional toys to encourage little ones to enjoy creative playtime, it's a comfortable and safe space for families to relax in.
Our third shepherd's hut is the meeting and office space, which can be privately hired by those businesses wanting to escape from the everyday. It's equipped with everything a meeting needs, including a natural oak meeting table for seating up to eight people, free WiFi, HDMI links to a flat LCD screen, and its very own private courtyard with further outdoor meeting or dining space.
Find out more about hiring out The Hut for your meeting.