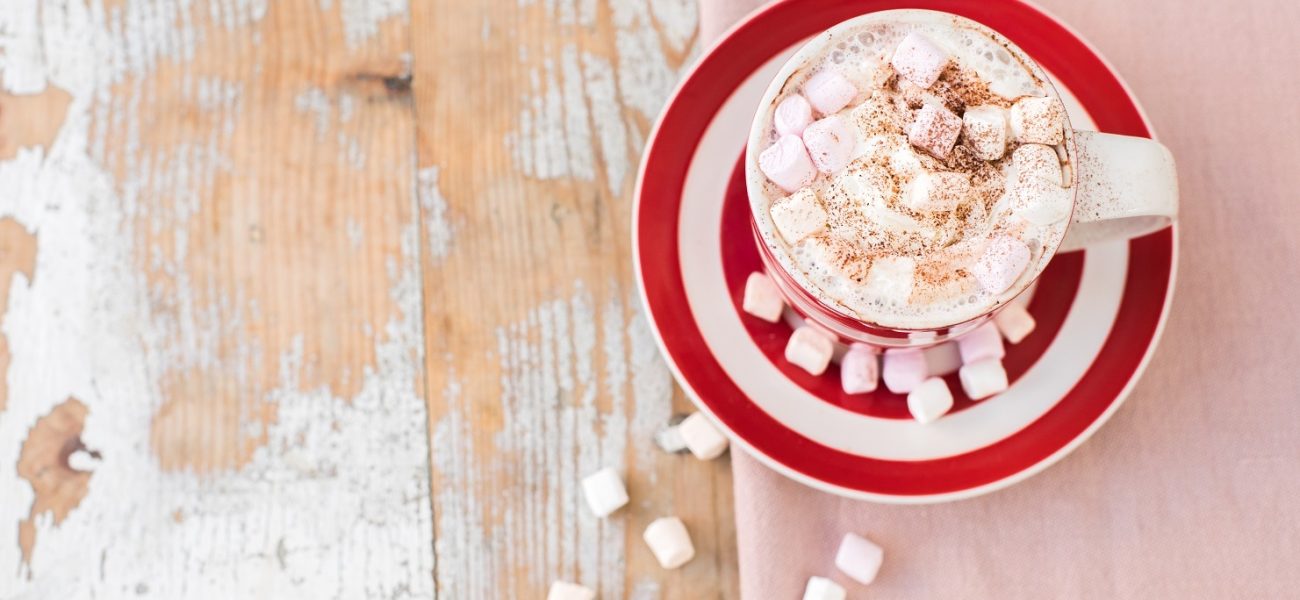 Drinks
From tea, coffee, wine, beers, ciders and soft drinks, we have something to suit everyone.
ORIGIN COFFEE
All our coffees come as a double shot and can be made with decaf. All our hot drinks can be made using semi-skimmed, soya, or oat milk at no extra charge.
Cappuccino £3
Latte (hot or iced) £3
Americano £3
Mocha £3.50
Espresso £2.50
Flat white £3

Add syrup to any hot drink £1
Vanilla, caramel, hazelnut, gingerbread or chai syrup

FILTER COFFEE OF THE MONTH
Lars & Margo - Sumatran organic single batch brew filter, the wonderful flavour of marjoram and nutmeg with a sweet spice finish
Cafetiere for 1 £3.50
Cafetiere for 2 £5.50
WESTCOUNTRY TEA COMPANY
English breakfast
Earl grey
Sencha green tea
Peppermint
Chamomile & Elderflower
Rooibos
All £3

HOT CHOCOLATE
BELGIAN HOT CHOCOLATE:
Belgian chocolate buttons steamed with Trewithen dairy milk £3.50

Choose from dark, milk or white chocolate
Add a luxurious topping:
Whipped cream, marshmallows and chocolate sauce £1.50
Add a kick with a shot of Orange Moonshine spirit £3

SOFT DRINKS
Cornish mineral water (still/sparkling) £2.50 or £4
Polgoon elderflower presse £3.50
Navas Cornish ginger beer £3.50
Polgoon lemonade £3.50
Polgoon apple juice £3.50
Diet coke £3
Smooth squeezed orange juice £3

DUCHY NURSERY SIGNATURE G&T
A unique botanical yet classic dry gin, distilled in small batches from Duchy grown potatoes. When infused with Nursery honey, lavender, rose, bay and rosemary, the very essence of the Nursery is captured in a special, elegant and memorable gin.

Served with Cornish tonic water, red apple and rosemary £7
WHITE WINE
SAUVIGNON BLANC. VISTAMAR BRISA 2019 (V)
Central valley. Chile
Grapefruit and green apple, fresh and fruity with a clean finish
175ml £6
250ml £7.50
Bottle £19
CHARDONNAY. MURPHY'S BIG RIVER 2018
Australia
Passionfruit and mango, hints of honey and vanilla. Rich and creamy with peach and sweet citrus flavours
175ml £6.50
250ml £7.50
Bottle £22
PINOT GRIGIO 2018 (V)
Veneto. Belifiore. Italy
A rich, nutty, dry white. Hints of white peach and quince.
175ml £6.50
250ml £7.50
Bottle £22

SAUVIGNON BLANC. BROOK BRIDGE 2018 (V)
Marlborough. New Zealand
Lemon, grapefruit and spices with hint of tropical fruits
175ml £7.50
250ml £9
Bottle £26
SANCERRE. AC. DOMAINE. DEZAT. 2019/20 (V)
France
A wine with truly outstanding depth of taste and richness. Crisp, lively and exhilarating.
Bottle £30
RED WINE
MERLOT. VISTAMAR BRISA 2018 (V)
Central Valley. Chile
Fruity with rounded tannins leading to a long finish of mature fruits
175ml £6
250ml £7
Bottle £19
RIOJA VEGA. SIN CRIANZA 2017
Bodegas Muerza. Spain
Soft and fruity with flavours of plums and blackcurrants, vibrant and juicy.
175ml £6.50
250ml £7.50
Bottle £22
PAPARUDA PINOT NOIR. ESTATE SELECTION 2017 (V)
Romania
Ripe berry fruits, a core of oak aging and a lively and vibrant character. Fresh and crunchy with hints of spice
175ml £7.50
250ml £8.50
Bottle £23
FLEURIE. AC. DOMAINE DE LA PRESIE 2017
France
Elegant, full bodied and velvety smooth. Delightfully fragrant and fruity, with aromas of violets, roses and iris
Bottle £32
ROSE WINE
GRIS DE CABERNET. ROSE 2015
Les Classiques
IGP. Coteaux de L'Ardeche. France
Bright rose petal hues, elegant dry palate with a fresh balance
175ml £6.50
250ml £7.50
Bottle £22

FIZZ
PROSECCO. BRUT. D.O.C
Terre di Giulio
La Pieve. Minonetto. Italy
Fresh, lively and aromatic with hints of almonds and acacia
Bottle £24
20cl bottle £8 (single serve)

PROSECCO ROSE MOTIVO. EXTRA DRY. D.O.C.
Treviso. Italy.
20cl bottle £8 (single serve)
CAMEL VALLEY BRUT. METHODE TRADITIONELLE
Cornwall
Crisp, fresh, long lasting bubbles. Made and produced just a few miles away from the Duchy Nursery. Granted a Royal Warrant in 2018
Bottle £50