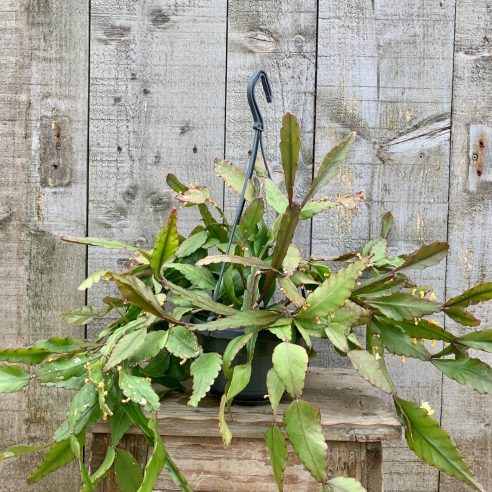 Rhipsalis elliptica
Rhipsalis Elliptica is a beautiful easy care hanging plant from Brazil with unusual shaped leaves and structure. In its natural habitat it is often found on steep slopes. A very easy care plant that enjoy indirect sun and will flower regularly through summer.
These are large plants that will make an instant impact 20cm pot x 40cm hanging. Light: Indirect Light. Watering: Keep Damp. Pets: This plant is toxic to cats and dogs. Care Guide: Ideal For Beginners
Ideal Location: Shady Spot. Min temp: 15C.